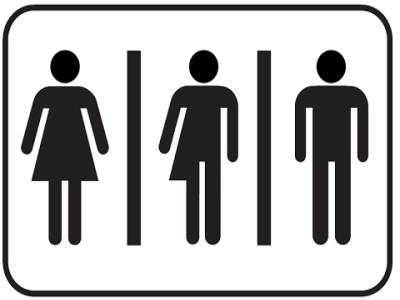 Another state has followed Western Australia's lead in allowing its secondary school students to nominate a gender other than male or female when applying to sit the senior exams.
Victorian students who do not identify as male or female can now nominate their gender as 'X' under the sweeping new changes, which take effect this year.
LGBTI advocates have praised the move, which follows complaints by trans and gender diverse students who claimed being misgendered by the Victorian Curriculum and Assessment Authority (VCAA) when sitting their Year 11 and 12 exams.
The new option will affect the VCAA personal details form, filled out by every student completing a Victorian Certificate of Education (VCE), Victorian Education and Training (VET) or Victorian Certificate of Applied Learning (VCAL) course.
YGender president, San Lilit, one of the advocates who raised the issue with the Victorian Education Department last year, told The Guardian that it was a "huge step".
"One of the things we heard a lot is that for high school students in level three and four VCE (year 12) having to misgender themselves is very distressing, it makes VCE harder, and it's just wrong," Lilit said.
"For students that are accepted at school for their gender identity and gender expression, it can be a bit of a slap in the face to have that undermined by VCAA."
In a letter sent to schools last month, the VCAA said the move was "entirely a student choice".
"This recognises that individuals may identify and be recognised within the community as a gender other than the sex they were assigned at birth or during infancy, or as a gender that is not exclusively male or female," the notice said.
The Federal guidelines for government records currently specify that 'X' should be an option in any personal records requiring sex or gender information.
The announcement is one of several recent victories for LGBTI school students.
This week, a school in New Zealand abolished gendered uniforms, replacing them with shorts, a kilt and trousers that can be worn by either sex.
Several UK schools have also introduced 'gender neutral' uniform policies and South Australia announced that its public schools would adhere to a mandatory transgender and intersex policy from this year.
In February, a boy attending all-boys school Cranbrook was allowed to complete his studies while transitioning to become a girl.
The student – who will continue wearing the boys' uniform and use existing unisex toilets – will complete Year 12 under her new female name.
Related stories:
School abolishes gendered uniforms
Mandatory transgender policy announced for schools
What do transgender students mean for single-sex schools?