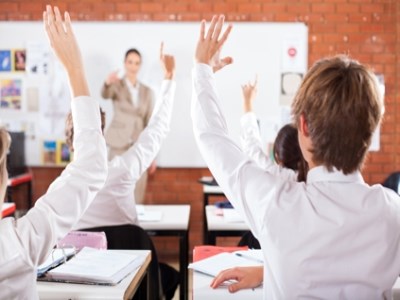 The body that runs NAPLAN says students could soon be assessed on concepts such as 'ethical understanding', as well as literacy and numeracy skills.
The Australian Curriculum, Assessment and Reporting Authority (ACARA) told the Productivity Commission that good education outcomes should be "interpreted broadly", rather than by only testing traditional skills.
"ACARA is currently working to expand the scope of the sample NAP ... to also address critical and creative thinking, ethical understanding, intercultural understanding, and personal and social capability," it said.
However, the call was met with opposition from the co-chairman of the 2014 review into the Australian curriculum, who said it would be testing political correctness.
"It is of great concern to me, if you are looking at assessing intercultural or ethical understandings, that it becomes measuring or evaluating whether students are politically correct in terms of their values," Kevin Donnelly told the Courier Mail.
"The testing will drive the curriculum, so if you introduce more testing in these areas, it will have a significant impact on ... what students (learn)."
Introducing ethics classes into schools has also been staunchly opposed by groups such as Fairness In Religion In School (FIRIS) and the Christian Democrats, led by MP Fred Nile.
However, Neil Levy, professor of philosophy at Macquarie University told The Educator that ethics classes have value to students as they can provide them with context and deep thought about life's big questions.

Levy said ethics classes and the Bible should not be viewed as mutually exclusive and that religious affiliation should not be a prerequisite to teach ethics.

"I certainly don't want to suggest that ethics can't be effectively taught by Christians –or by Jews, or Muslims – or that an ethics class taught by religious people can't be just as good as one taught by someone without a religious affiliation," Levy said.

"I think it is important to combat the view, promulgated by Fred Nile, that ethics has a religious foundation or that one needs to be a believer, or worse, an adherent of a particular religion to be ethical.

"We know that's just not true; there's plenty of data from sociology that shows that atheists are at least as moral as believers."