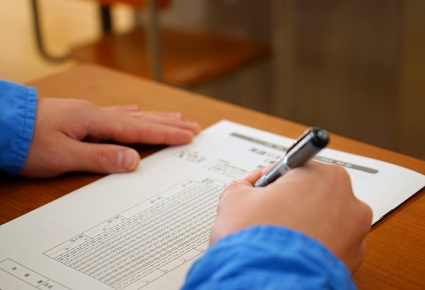 Baulkham Hills High School's HSC students have had to resit a major chemistry assessment after being given an identical paper used four years ago.
At a P&C meeting on Tuesday, the school's principal, Dr Jeanne Bathgate, apologised for use of the past paper and confirmed that the school's Year 12 students would resit the test on Thursday, just two weeks before the start of the trial HSC exams.
The school was ranked second in NSW in last year's HSC, with its students achieving 778 high scores. Last year, five students from the school achieved the highest possible ATAR of 99.99, and 72% of year 12 students got an ATAR above 95.
A spokeswoman for the NSW Department of Education told the Sydney Morning Herald that complaints were made by the school community after students and tutoring services were given access to the past paper, which they used to prepare for the test.
"As soon as it became aware of the issue, the school began mapping out the most equitable solution to ensure that no student was disadvantaged as a result of a school mistake," the spokeswoman said to the Sydney Morning Herald.
"It was determined the only fair option would be to give no weighting to the initial exam and have all students complete a new exam assessment. Counselling is available to all students and the school is developing new safeguards to ensure this doesn't occur again."
This year's HSC exams begin on October 18.