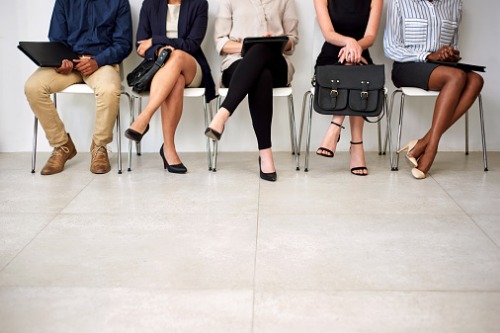 A report released by the Grattan Institute last night found a drop in median income for early career science graduates from 2006 to 2016.
Yet many employers are having trouble finding graduates with strong STEM skills, say experts.
Professor Liz Johnson and Dr Trina Jorre de St Jorre of Deakin University say the Grattan report speaks to a gap between graduate employment data and employer perceptions.
"While the Grattan report highlights poor employment outcomes for science graduates, a report from the Australian Industry Group at the same time shows that employers are seeking employees with STEM skills across a wide range of occupations and continue to report difficulties in recruiting employees with sufficient STEM skills," Professor Johnson said.
"Together, these reports highlight the importance of preparing science graduates for diverse careers. Employers often recognise that STEM-qualified graduates are valuable, even for roles not directly related to STEM, because of their ability to innovate and adapt to change."
However, Professor Johnson said science students are often not aware of all of the employment outcomes available to them and sometimes lack sufficient business understanding and work experience to gain alternative career opportunities.
A major part of the solution, she says, is work-integrated learning.
"Research shows that work-integrated learning is a key vehicle for developing capabilities that are important in any workplace, including communication, teamwork, problem-solving and self-management skills, as well as confidence in and orientation to work," Professor Johnson said.
"Work-integrated learning helps to provide graduates with evidence of experience and skills that differentiate them from other graduates, and those who participate in work-integrated learning tend to gain employment more quickly than those who do not."
Opportunities need to be visible
Together with colleagues from other universities and the Australian Council of Deans of Science, Prof Johnson and Dr Jorre de St Jorre co-lead the Successful WIL in Science project, which investigates science student perceptions and engagement with work-integrated learning.
Their research suggests that science students highly value work-integrated learning opportunities, such as internships and placements, as well as other experiences that are "authentic to the workplace."
However, the proportion of students who participate is low because of the visibility and availability of opportunities.
"Many students had been unable to find placements that were aligned with their interests, discipline or career direction and where opportunities were available, they were in short supply and therefore competitive," said Dr Jorre de St Jorre.
She said that fitting work-integrated learning around other commitments such as work, study and carer responsibilities can also make participation difficult for some students.
"However, science faculties can help by providing students with flexible opportunities and ensuring that they all students can earn credit for participating in a placement or equivalent project," she said.