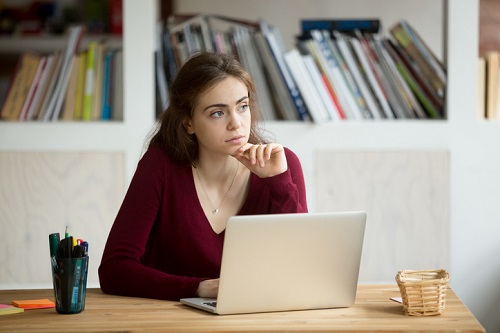 Australian schools are failing to prepare young people for the future of work, according to a new report.
The policy roundtable report by the Mitchell Institute, titled: 'Preparing young people for the future of work', warns that changes in young people's pathways into work have "clear implications" for education and economic policy in Australia.
"Education systems have not been designed to foster the types of capabilities needed to navigate complex environments and multiple careers," the report said.
"The basic model of education has been largely static in the face of changes in the broader economy. Many young people are being left behind, and this challenge will only intensify into the future."
The report said future generations will navigate a "vastly different world of work to that of their predecessors", adding that studies show 40% of jobs in Australia are at high risk of being automated in the next 10 to 15 years.
"Technology is rapidly disrupting how we live and work – many tasks at the core of low and medium skill jobs are being automated or contracted offshore," the report said.
"Young people will need different skill sets to thrive in technology-rich, globalised, competitive job markets. We need to adapt our approaches to education so that young people are equipped with the capabilities that will enable them to thrive in these complex education and employment settings."
The report said Australia needs citizens with the right skills and capabilities if it is to successfully transition from a resource-based economy.
Schools must focus on the capabilities
The report said Australian schools need to decentralise from the ATAR and instead develop and value the full range of capabilities young people require for a successful future.
"Schools educate children for thirteen years, so have a prime role in developing the capabilities young people will need to thrive," the report said.
"Basics, such as literacy, numeracy and core subject knowledge, are important. But the senior secondary years need to go beyond this and provide young people with advanced capabilities within and across subject areas."
The report said that a significant part of developing the capabilities in students involves supporting teachers to do so.
"The shift towards teaching capabilities also requires a major change in teacher education. In addition to articulating to teachers and principals the evidence behind teaching and assessing capabilities, teachers need support to assess students," the report said.
However, the report pointed out that assessing student capability is often not as simple as assessing literacy and numeracy, and may require a "triangulated assessment strategy".
"Given the newness of the capabilities space, there is little support material for teachers to draw upon, unlike subject specific textbooks," the report said.
"Developing resources to support teachers is imperative, as is examining how pre-service teaching and teacher professional development can support the teaching of capabilities."