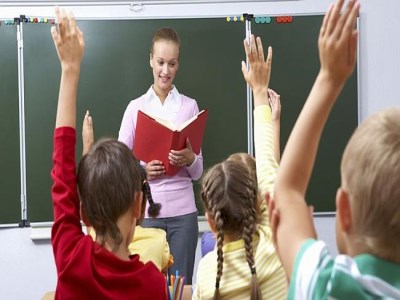 The Sharon Faye Foundation (SFF) is conducting research into building emotional strength in teachers for the improved academic, emotional and behavioural performance of students.
It is seeking expressions of interest from West Australian primary schools interested in participating in a 12-month pre-and-post-test study. Teachers will work with corporate psychologist and founding chair of the SFF, Sharon Faye, in an intensive program of building emotional strength.
The WA-based not-for-profit SFF was inspired by Sharon Faye's life story of triumph over extreme adversity. Sharon learned at a young age how to survive severe childhood abuse.
Growing up, she became interested in what it would take for her someone like her – lacking the basic psychological development resources – to thrive. Sharon's journey led her to corporate psychology, and the development of a novel way of engaging with emotions for radical healing, emotional strength.
Here is what we know based on educational research to date:
Australian schooling advocates excellence and equity, but our performance in international and national assessments has plateaued, and in some areas is in decline.
Australia's declining performance operates within a broader context of rising rates of learning difficulties, mental health issues and behavioural problems in school-aged children, and high levels of student disconnection. One in five Australian students feel like they "don't belong" or don't like school. A common theme is that children don't feel heard in class.
Emotions are at the heart of teaching and learning. Emotion plays a central role in attention, memory, decision-making and creativity—all essential in education.
The demands on teachers are greater than they have ever been. However, teachers rarely receive training to promote their personal development: they're simply expected to arrive at the profession with the emotional skills to create a nurturing classroom.
There has been a growing emphasis on developing students' social and emotional capabilities to boost wellbeing and academic success—a link confirmed by extensive research. What is lacking is a focus on teachers' emotional development for improved teacher and student wellbeing and performance.
The prevailing view in education is that teachers' negative emotions do not belong in the classroom. Principals and teachers are expected to fake positive emotions and hide negative emotions to comply with implicit rules of being a "good" teacher. This is not healthy: research confirms the suppression of emotion is linked with teacher exhaustion and burnout.
From an emotional strength perspective, negative emotions are functional and desirable. The paradox is that being curious and open to negative emotions – letting them be there – is the key to reduced suffering.
Building emotional strength allows productive change. When teachers avoid difficult emotion through habitual defensive responses they are obliged to repeat the same old patterns.
Emotional strength allows teachers to see habitual and self-defeating thoughts and behaviours for what they are. With emotional strength to feel the full range of their emotions, teachers broaden their choices to respond in more productive ways for improved decision-making and relationships.
Nearly two decades of practical application in private practice has shown that building emotional strength in business leaders has a direct positive impact on business performance. The approach has also been successful in helping victims of childhood sexual, physical and emotional abuse live successful lives; and to radically increase the performance of struggling students across the public and private education sectors.
Building emotional strength is not for the faint-hearted. SFF founder, Sharon Faye, says: "It is a tough program designed for leaders and teachers who are serious about becoming healthy in all areas of their life and making a difference in the world."
The SFF is committed to improving the quality of education – and the lives of our teachers and children – through supporting principals and teachers to develop Emotional Strength. It is calling on courageous leaders, who want to make positive changes in their schools and are interested in taking themselves on, to take up the challenge.
For more information on the project and/or to register your interest, please contact Tristan Stein on 08 9381 1596 or
[email protected]