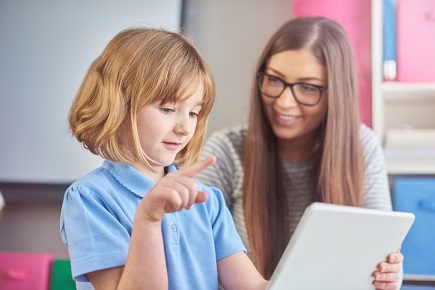 New research shows that positive teacher-student relationships can have a significant impact on students' performance in the classroom.
Researchers from the University of NSW (UNSW) Sydney surveyed 2,079 students in 18 high schools across Australia, then again 12 months later. Students were surveyed across English, mathematics, science, history, and geography.
In each of these school subjects, Professor Andrew Martin and Dr Rebecca Collie assessed the quality of students' relationships with teachers. The academics also assessed students' academic engagement, including students' class participation and enjoyment of school.
"Every additional positive relationship with a teacher was associated with greater engagement. That is, students participated more in class, they had more enjoyment in their learning, and their aspirations grew," Professor Martin said.
Accentuate the positive
The more subjects in which there were positive teacher-student relationships, the more students' engagement at school increased.
The researchers also discovered that if students had more negative student-teacher relationships, their engagement level decreased.
But importantly, when they compared the effects of positive and negative teacher-student relationships, they found that the benefits of positive relationships outweighed the negative effects of poor relationships.
In other words, positive teacher-student relationships impacted students' engagement more than did negative teacher-student relationships.
"Students' engagement will remain good if the bulk of their relationships with teachers are good," Professor Martin said.
"Nevertheless, if the negative relationships outnumber the positive relationships, students' engagement is sensitive to this shift in the relational balance from positive to negative."
The study means good news about the power of positive relationships – the more positive teacher-student relationships are in students' academic lives, the better.
The researchers say there are two ways in which this research can be applied to benefit student engagement.
"Schools can build in training and professional learning plans to ensure that teachers are finding positive ways to connect and engage with their students," Professor Martin said.
"In addition, teachers themselves can look for ways to create positive classroom climates, such as getting to know their students, providing emotional support when needed, and where possible, adjusting their teaching to meet the individual needs of students."
"Combined, these aspects can go a long way to keeping students engaged with their learning."