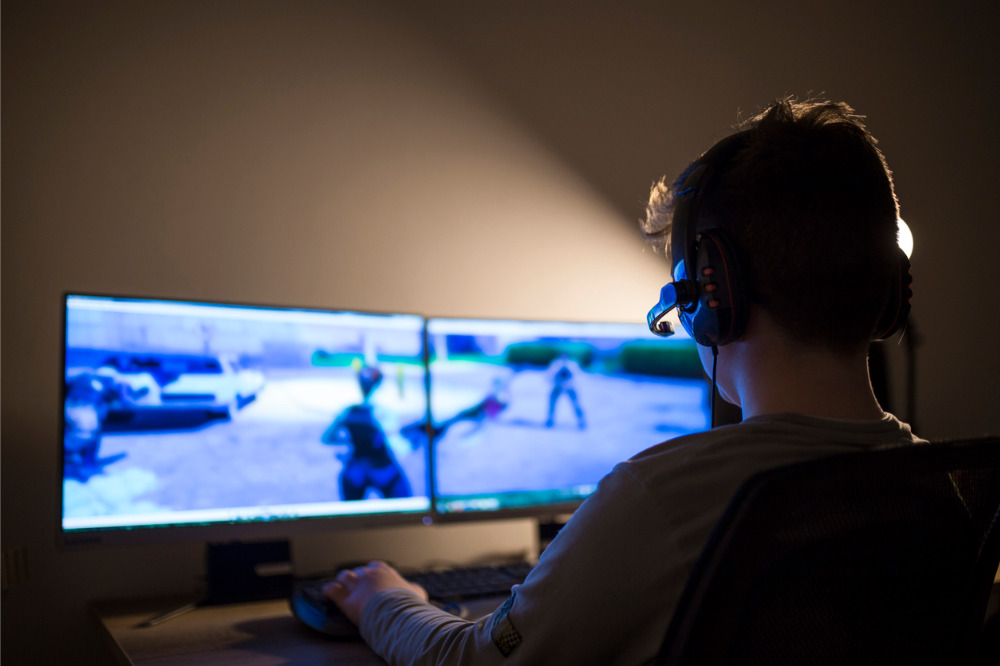 In 2019, a study found that teens who played luck rather than skill-based games online were more likely to become regular gamblers in adult life, prompting heightened concerns about some of the ways students are using smartphones.
Indeed, school leaders have been urging Australia's politicians in recent years to address the potential dangers of schoolchildren participating in 'micro transactions' such as 'loot boxes', 'bundles' and 'crates' in digital games.
A study published by the Australian Gambling Research Centre indicates that around 20% of adults and adolescents who play simulated gambling games move to online commercial gambling.
Now new research by CQUniversity has revealed that gamers who purchase the increasingly popular in-game feature of 'loot boxes' tend to gamble more often, and gamble larger amounts than those who don't.
A loot box (also called a loot/prize crate is a virtual box that can be opened to reveal in-game items or abilities that enhance gameplay. They are similar to a lucky dip prize or packaged trading cards, where a prize is guaranteed but the value of the prize is not certain.
The study, conducted by CQU's Experimental Gambling Research Laboratory (EGRL) and funded by the NSW Government's Responsible Gambling Fund, found that 62% of best-selling games included loot boxes, with popular titles like Angry Birds, Counter Strike and Halo requiring credit card payments to access them.
Students admit loot boxes are 'addictive'
Of nearly 2,000 young people (aged 12-24) surveyed for the study, 93.2% had played a video game with loot boxes in the past 12 months, and a third regularly purchased loot boxes.
"Most of our survey NSW respondents played games with loot boxes, were aware of them, and had opened them," the study's co-author, Dr Alex Russell, said, adding that most young people agreed that loot boxes are addictive.
"Loot boxes in video games are similar to gambling, since players invest time and money obtaining them, and there's a thrill around the possibility of gaining a rare and valuable reward".
Study lead author Professor Matthew Rockloff, who worked alongside Dr Russell, Nancy Greer, Dr Lisa Lolé, Professor Nerilee Hing and Professor Matthew Browne, said loot boxes have prompted growing concerns.
"This is because of the risk and reward elements associated with them that is similar to gambling and there are currently no age limits to play these games," Professor Rockloff said.
The median monthly expenditure for adolescent (12-17) who bought loot boxes was $50.
Dr Russell advised parents to learn more about the risks around loot boxes and approach the issue openly with their kids.
"Video games need monitoring, and that includes money being spent on in-game purchases," Dr Russell said.
"Parents will have a better idea of what's being spent, and the habits their children are forming, if they educate themselves about the game, and approach it with an open mind about the positive skills involved in the game, as well as the potential issues."