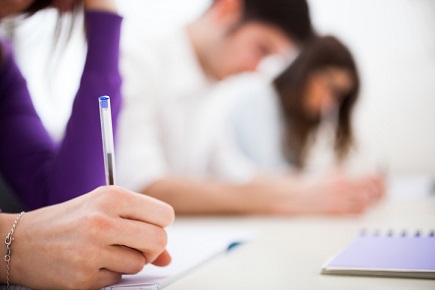 Trinity Grammar School's 2017 International Baccalaureate (IB) Diploma results have put it among the top performing schools in the world.
One student earned the perfect score of 45 (equal to first in the world, and an ATAR of 99.95), while a further five students were just one mark of the perfect score with 44 (ATAR of 99.85), and an impressive 21% of the IB cohort achieving an ATAR of 99 or more.
The school achieved an average overall score of 36.9 (equal to an ATAR of 95.85), with an impressive one third of the Trinity cohort receiving the IB Certificate of Distinction for scoring 40 and above (equivalent to the HSC Premier's All-Rounder Award with an ATAR of 98.30 or above).
An astounding 79% of Trinity IB students achieved an ATAR equivalent of 90 or more, while 90% achieved an ATAR equivalent of 85 or more.
Trinity student Aruren Ravichandran of Lidcombe said it was a dream come true to receive the perfect IB score of 45, after applying himself diligently:
"I am most proud about my progress academically from the average results I was receiving in my earlier schooling years compared to where I am today," Ravichandran said.
"While it wasn't easy, I am personally proud of how I kept at it."
Trinity Grammar School headmaster, Milton Cujes, said he was very proud of how the Class of 2017 performed across both the IB and HSC programs.
"We aim to provide options for our students whether it be the IB, HSC or vocational pathways," Cujes said.
"It's important that boys are able to choose the curriculum best suited to their learning style and interests."
Cujes added that the widely publicised school rankings don't paint the full picture.
"These are based solely on HSC results and exclude the ATARs of International Baccalaureate (IB) Diploma students," he said.
"At Trinity, the excellent results of our IB students are not included in the rankings. While comparisons between the HSC and IB are inevitable, it is important to recognise that one is not better than the other."
Cujes said the choice depends on the individual student, their learning style, areas of interest and what they hope to achieve in the future.
"We strongly believe in choosing the path best suited to the individual student," Cujes said.