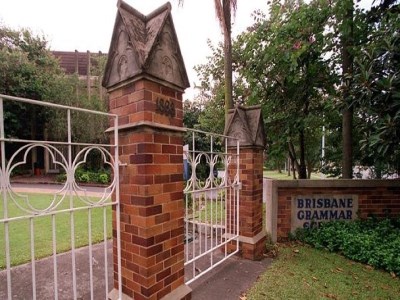 Brisbane Grammar School's (BGS) council chairman conceded that a "procedural breakdown" allowed the sexual abuse of a significant number of students by a school counsellor, a royal commission has heard.
Some of the school's former students told the Royal Commission into Institutional Responses to Child Sexual Abuse last week how the counsellor, Kevin John Lynch, sexually abused students during therapy sessions in the 1970s and 1980s at BGS.
After leaving the school in 1988, Lynch worked at St Paul's School at Bald Hills until 1997 when he took his own life following abuse charges being laid against him.
At the hearing, BGS council chairman, Howard Stack, conceded that "something extremely bad had been going on for some time" at the school after speaking to two past students in May 2000 who said they had been abused by Lynch.
"I told both of the boys on the night I believed them. What they said, you couldn't make it up," Stack told the Commission.
The inquiry heard that the school released a newsletter in 2000 after the abuse claims surfaced. The newsletter said BGS' investigations "had not established any legal liability on the school's part".
Several students and a parent had confided in headmaster, Max Howell, about Lynch's abuse, but Dr Howell denied it up until his death, the inquiry heard.
Stack, who was not at the school at the time of the abuse, said it was not up to him to judge whether Dr Howell covered the information up.
"Whether I believed Dr Howell or not I don't think is the issue, he denied it to me and to the schools' lawyers time and time again," Stack told the commission.
"I am not the judge," he said.
However, Stack told the Commission that he accepted "evidence of a system failure".
"I accept now that there is evidence of system failure. Clearly if boys missed 150 lessons - whatever that particular boy said - then I accept now that is evidence of system failure," he said.
"I've heard other things in this royal commission that point to system failure."