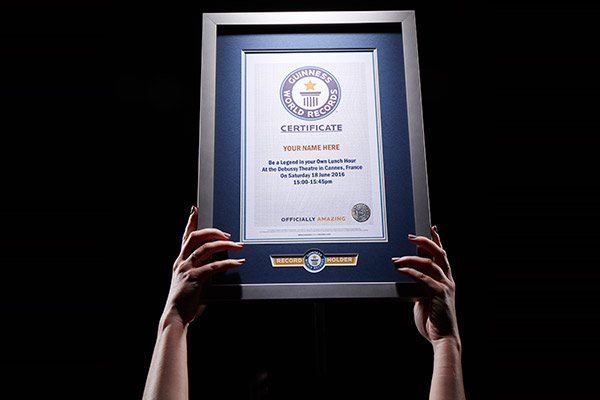 by Doug Male
It is human nature to be intrigued or excited by extraordinary achievements. The feeling of achieving something great and being inspired unites people and communities.
Whether your goal as an educational institution is to build brand awareness, push an agenda that's important to the establishment or simply entertain the pupils, using the power of a Guinness World Records title attempt is a unique way to gain cut-through and recognition in a competitive market.
An example of a Primary School taking record-breaking lengths is local West Australian school, Vasse Primary School. The independent school attempted the Guinness World Records title for the largest gathering of people dressed as Dr Seuss characters to encourage children to embrace the love of reading and create a sense of belonging within the community.
The school's principal, Sinan Kerimofski, said that attempting a Guinness World Records title is "a unique and fun" way to amplify the school's message of the importance of reading.
"It's a great way to attract audiences who might normally glance over an article about a school and by adding Guinness World Records it become more inclusive and relatable for everyone," Sinan recently told The Educator.
By combining a Guinness World Records title, the school took what would ordinarily be considered as a 'dry' topic and transformed it into an exciting initiative that encourages the students to get involved as well as generating interest from the community and wider public.
Guinness World Records goes beyond a book of extraordinary achievements – it can inspire people to discover their true potential and be used as an alternative way to teach and inspire children within the classroom. In the United Kingdom, Guinness World Records has partnered with National Schools Partnership (NSP) for the second year in a row to provide teachers with exciting lesson plans to educate and entertain in their classes.
Celebrating the launch of the new Science & Stuff book this year, pupils across the UK were given a free Science and Design & Technology program to learn about forces and air resistance in a hands-on way by incorporating existing Guinness World Records achievements.
Doug Male is head of public relations at Guinness World Records