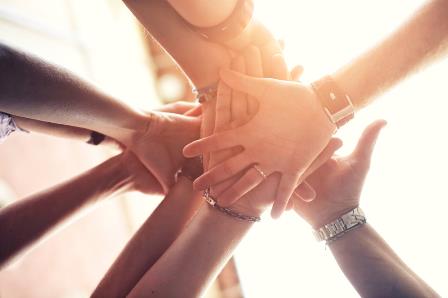 Given that schools are places where staff and students must interact with one another on a daily basis, team building is an important part of maintaining a harmonious atmosphere.
Team building can also be helpful given that teachers must engage in at least 20 hours of professional development (PD) activities each year to renew their registration.
But in such a busy and deadline-driven environment, finding the right time, place and resources to do this can be challenging. As a result, schools often have to limit the scope of what could otherwise be a range of exciting and highly-rewarding activities.
Time Out Group
, founded in 2010, is an organisation helping schools to bond and build their staff through team building and group activities. Below,
The Educator
speaks to Time Out Group director, Jason Moran, to find out more.
TE: Can you tell us about the work that Time Out Group is doing in Australian schools?
JM:
We have just launched a 10-point initiative to partner with primary, middle and high schools, tertiary educations and universities to assist them with helping to bond and build their staff through team building and group activities. These programs are fun, build staff morale, reduce stress, helps the staff to collaborate and much more. We have a new Donation Support program to assist schools through passive fundraising where we will donate 10% of every sale to the school. In addition to this we can assist teachers with in/excursions, student leadership programs and rewards, activities weeks, special events, fairs and festivals and more. We have been able to assist over 40 schools so far in a variety of ways through these initiatives.
TE: In what ways are Time Out Group's services of value to school leaders in particular?
JM:
Our team building and group activities are designed to assist school leaders learn teamwork, improve their communication skills, build trust, develop critical thinking and develop a sense of accomplishment to name but a few. We have about 40 programs (indoors and outdoors) that are designed to deliver different outcomes depending on the schools objectives. Our programs are designed to be fun, engaging and promote inclusive behaviours. Learning through a fun team based activity often yields better results than those done in a formal classroom setting as our programs are not only fun but participants get to learn valuable skills in a real practical way.
TE: Is there anything that Time Out Group is doing in the year ahead that is different to its existing services to schools?
JM:
In the year ahead, we are launching our Donation Support program. This program is designed to assist schools to fundraise but in a passive way (no more door to door selling chocolates). This is how it works; Every student and parent at some stage throughout a year will have a birthday party, plan a family outing and for those parents who work for an employer or are employers will also often plan a group activity for their staff or a special event like a Christmas party. In all these scenarios these people would be booking these services with an organisation that specialise in these services. Now if they choose to book with Time Out and mention their school we will donate 10% of the sale back to the school. This now creates a new and exciting way for schools to fundraise. We think this is an exciting opportunity that allows the students, parents, school and Time Out to partner together.
Related stories:
Students get chance to shine on global stage
Students score excursion of a lifetime