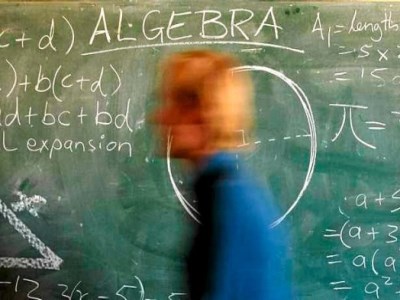 In Queensland, the number of teachers has dropped by almost 50% in just seven years, highlighting a potential resourcing crisis in the state's less populated areas.
In 2006, there were 4,406 teachers registered in Queensland. By 2013, that number was almost halved down to just 2,824.
John Ryan, director of the Queensland College of Teachers (QTC), told
4BC
that money has never been a major factor when it comes to why people choose to enter the profession of teaching.
Rather, research showed that most prospective teachers went into the profession for the love of it.
A
survey
of 858 UK teachers by the Association of Teachers and Lecturers (ATL) found that the top three reasons people joined the profession were the joy of working with children, making a difference and a love of variety.
As for the reason teachers leave the profession, the reasons vary. However, the
Australian Education Union
's (AEU) 2015 State of Our Schools (SOS) survey found that the majority of teachers who were contemplating leaving the profession wanted to do so because they were feeling overworked.
The survey found that 70% of female teachers and 55% of male teachers said workloads were the main issue that would lead them to leave teaching.
As for the factors behind this exodus from such an important industry, Ryan said there are a number of factors that are keeping numbers down.
Queensland is "running against the wind" compared to the other states, whose staffing numbers have either remained the same or increased, Ryan explained.
"I think one of the main reasons why we've seen this decrease is that for a number of years there was a significant oversupply of teachers looking for work," Ryan said.
"We still have a sufficient number of teachers now, but we need to monitor this trend very carefully going forward, because if it continues there may be some challenges in staffing some of the state's geographical areas."
A report by New Zealand's Post-Primary Teachers' Association (PPTA) recently revealed that the numbers of teachers applying for jobs overall has decreased for three years in a row.
Dr Ngaire Hoben, the director of Secondary Teacher Education (STE) at Auckland University, told the
New Zealand
Herald
there was no financial incentive for people to go into the teaching profession.
"I think we are heading towards a shortage of teachers," Hoben said, adding the research showed a serious shortage of teachers in maths and science in particular.
"There is no financial inducement to go teaching, yet there are plenty of jobs. It is a very serious issue."