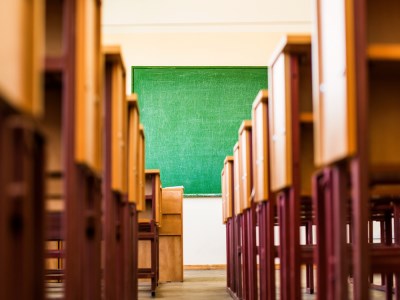 A Melbourne high school teacher has been stood down amid allegations he hypnotised students at a Catholic boys' school.
The teacher is now the subject of an investigation by child abuse detectives. The principal at Mazenod College, Christian Fini, was alerted to the teacher's "allegedly irregular behaviour" after school hours on November 23. Fini subsequently stood the teacher down and called the police to report the alleged incident in which hypnotism took place.
In a letter to parents, Fini wrote, "These actions are outside the limit of the professional expertise which teachers are employed to perform at Mazenod and outside the legitimate activity of a school."
In a statement, police confirmed that Box Hill Sexual Offences and Child Abuse Investigation detectives were investigating reports of a teacher hypnotising school children in Mulgrave, the east Melbourne suburb where Mazenod College is located.
Stephen Elder, Catholic Education Melbourne executive director, said that Fini had acted promptly in standing down the teacher and alerting the relevant authorities.
"Any unprofessional conduct by a staff member or inappropriate contact between a staff member and students was totally unacceptable," Elder added.
In his letter to parents, Fini wrote that the teacher in question "was using hypnosis techniques on students" and that the school was speaking with year 10 and 11 students and their families.
Furthermore,
The Age
is reporting that the teacher asked one boy to "touch himself".
The alleged incident marks the second occasion in recent times that a teacher may have hypnotised students. In 2015, the Royal Commission into Institutional Responses to Child Sex Abuse heard that a chaplain at Geelong Grammar attempted to hypnotise students before sexually assaulting them.