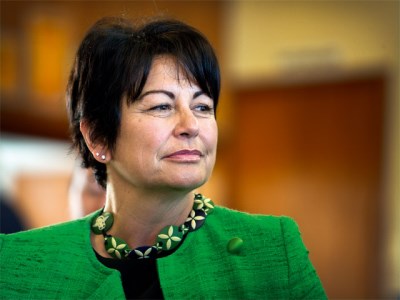 Changes to New Zealand's Education Legislation Bill have been slammed by the country's teaching union, which fears it will impact on the quality of education the nation's youth receive.
The changes – which were fought at an Education Select Committee hearing yesterday – would allow schools to cheaply hire an unqualified person in an unsupervised teaching role while they undertook an initial teacher training programme.
However, New Zealand's Education Institute (NZEI) Te Riu Roa, said such a move would be "absolutely inappropriate".
"As a principal, I know that taking trainees straight off the street and putting them in front of a classroom is absolutely inappropriate," NZEI national president, Louise Green, told
Stuff.no.nz
.
"Teachers need high-quality, professional training and education to learn the skills of teaching. They need an understanding of child development and the curriculum."
Green argued that the move made no sense, particularly as there is no skills shortage making recruitment difficult for employers.
She said there was currently an oversupply of certificated and registered primary teachers in New Zealand and – according to the Ministry of Education – just 15% of newly graduated teachers find permanent full-time jobs.
"The amendments appear to be wholly inconsistent with the government's goal of lifting the status of teaching and moving towards teaching as a post-graduate profession," she said.
"Any teacher will tell you how daunting it is to teach a class just after graduating with a teaching qualification. It beggars belief that someone could hope to be an effective teacher with anything less."
However, New Zealand's Education Minister, Hekia Parata, denied the new changes would erode teacher quality.
Rather, Parata said the amendment would let trainee teachers in "field-based" courses be appointed to advertised positions.
"Principals want the best people in front of their kids. This is another option for how we grow the supply of good quality teachers into classrooms," she said.