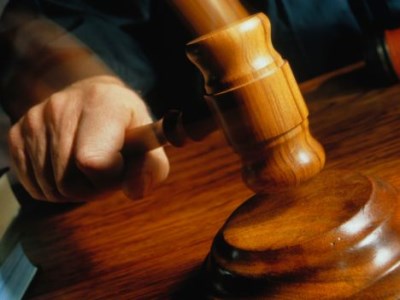 A teacher who lost his job after a relationship with a former student will be paid $90,000 in compensation by the school that sacked him.
The decision was handed down by the Victorian Civil and Administrative Tribunal (VCAT) after it was found his school discriminated against him.
Padua College, located in Mornington, Victoria, has now been ordered to pay teacher, John Martin, $80,000 for economic loss and $10,000 for pain and suffering.
Martin, who had worked at the school for 17 years, was sacked in 2013 after the principal discovered he was in a relationship with an 18-year-old former student.
However, VCAT senior member, Noreen Megay, found that in terminating Martin's employment the school discriminated against him and treated him unfavourably, as the sexual activity between Martin and the former student was lawful.
The principal was told the student met with Martin at a gym, the beach and for a coffee while she was in Year 12 at the school's Mornington campus. Martin was teaching at its Rosebud campus at the time.
The girl's parents complained she had started a sexual relationship with Martin soon after she finished school and they believed he had groomed her while she was a student, the tribunal heard.
Martin denied grooming the student and having a sexual relationship with her while she was at the school.
He was sacked when an independent investigation launched by the school found he had significantly transgressed professional boundaries while she was at the school.
Martin subsequently filed a complaint with VCAT, saying he had suffered isolation and ridicule over a lawful relationship, lost his 30-year teaching career and the respect of his fellow teachers.
The young woman has also denied Martin had groomed her while she was a student and said he had never physically touched her in an inappropriate sexual way while she was a student.