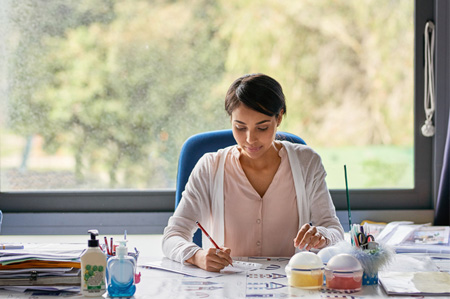 Australia's public schools are facing higher workloads but fewer resources to cope with them, according to a global teaching survey.
The OECD's latest Teaching and Learning International Survey (TALIS) covers about 260,000 teachers in 15,000 schools across 48 countries and economies and asks teachers and school leaders about working conditions and learning environments at their schools to help countries face diverse challenges.
Following on from the first two cycles of TALIS in 2008 and 2013, the results from this third cycle examine the level of professionalism in teaching and to what extent teachers see their profession as offering relevant and attractive careers.
Professionalism is analysed in TALIS 2018 by looking at five pillars: the knowledge and skills required to teach; the perceived prestige of the profession; career
opportunities; the collaborative culture among teachers; and the level of professional responsibility and autonomy of teachers and school leaders.
According to the survey's findings, Teachers in schools with high levels of socioeconomic disadvantage face greater complexity in the classroom.
Consequently, they have six minutes less per hour of class time available for actual teaching and learning than their colleagues in more affluent schools. This is the highest gap of any OECD country
Less than 30% of new teachers in Australia also reported receiving formal or informal induction as time spent on administration increased to 33% higher than the OECD average.
"It is critically important that Departments of Education provide sufficient support to beginning teachers in these schools to enable them to do their job well and teach students despite the overwhelming pressure they are under," Australian Education Union (AEU) federal president, Correna Haythorpe, said.
"As recommended by the OECD, this includes induction programs, reduced teaching load, access to regular mentoring and secure, ongoing employment."
Haythorpe said schools in socio-economically disadvantaged areas face staffing and resource shortages at a greater level than schools in more advantaged communities.
"It is vital that these schools have a diverse staff mix, including staff with significant experience in the classroom," she said.
"This creates an environment where new teachers can learn from more experienced teachers and provides a collegial environment for support and mentoring, which the OECD tells us Australian teachers are striving to create despite the resource challenges they face."