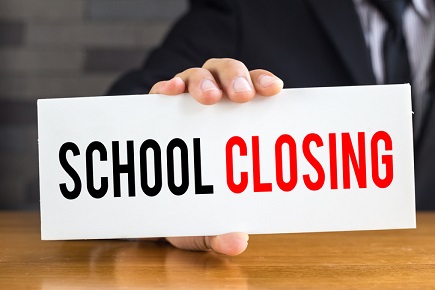 Teachers and school support staff from Shalom Christian College in Townsville have been left shocked and bewildered after learning of the closure of the College's secondary and boarding facilities through local media reports, the union representing employees said today.
In November 2016, the College's former principal, Christopher Shirley, told the Royal Commission into Institutional Responses to Child Sexual Abuse that the school dealt with about 20 sexual assaults a year.
In a decision the College says is "based solely on the welfare and best interests of its students" it will now only accept primary students from 2018, cutting its enrolment by more than half and ceasing its role as an indigenous boarding school.
In a statement today,
Independent Education Union
(IEU) assistant branch secretary, Brad Hayes, said it was disappointing and disrespectful to staff that they had to find out about the closure through the media.
"While our members understand the background to the closure of the school in light of scrutiny by the Royal Commission, the fact is that the closure has been announced without any consultation by their employer," Hayes said.
"For long-standing staff to hear they no longer have a job just before Christmas is bad enough but for their employer to not even tell them, and for them to hear the news from a third party is particularly shameful.
Hayes said an urgent meeting of IEU members would take place after school today and that urgent meetings were also being sought with the Uniting Church.
"The closure of the College's secondary and boarding facilities not only impacts staff and students but also students' parents and will have ripple effects throughout the wider Townsville community," he said.
Hayes said the future for students and staff at the College's primary facility was also under a dark cloud.
"While these staff know they have a job for now, the question they are asking themselves is for how long," he said.
Related stories:
Funding cuts could 'force Catholic school closures'
Principals call for school closures to save money