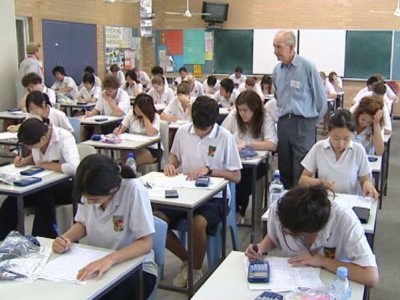 The
Queensland Education Department
has announced changes that will give its teachers more control over how they teach the Australian Curriculum.
The changes, which take effect from Term 1 next year, include updating the state's Curriculum into the Classroom (C2C) resources to give teachers more clarity about what to teach.
In a statement, Queensland Education Minister, Kate Jones, said she had listened to teachers who had been calling for greater flexibility to "create the best learning environment" for their students.
"Teachers are telling me they want more time for revision, extension or deeper learning for all students in their classroom," she said.
"That's why we will revise the number of C2C units for mathematics and English for all year levels. Achievement standards and core content will remain.
"However we know we can provide more flexibility for teachers to move with the learning needs of their students to meet the achievement standards and cover the core content."
Jones added that the changes would be made in response to the Queensland Curriculum and Assessment Authority report,
Core P – 10 Australian Curriculum,
which was released on Tuesday.
Queensland Association of State School Principals (QASSP) president,
Michael Fay
, said the core curriculum would deliver greater clarity for staff working in P – 10 state schools.
"In recent years we have had significant concerns in relation to the overcrowding of the primary curriculum. These concerns have increased as more subjects of the Australian curriculum have been added," Fay said in a statement.
"We welcome the new approach to implementation of the P – 10 Australian Curriculum as it will enable schools to deliver a quality education for all students.
"We want our schools to be places that foster innovation and creativity and these reforms will give us back the time to do that."