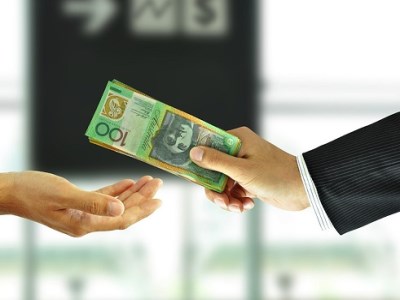 Queensland Catholic school teachers have won a major salary increase following 15 months of collective bargaining
negotiations
with Catholic employers.
The state's experienced Catholic teachers will now receive a salary of $100,000 from 2018 onwards, which is an increase from the current rate of $86,000.
Other outcomes from the negotiations include a wage increase for support staff, measures to address increasing workloads and new classification levels for the most experienced and talented teachers.
The state's teachers union has been arguing that teachers in the Queensland Catholic sector were being underpaid compared to interstate colleagues.
In a statement today, the
Independent Education Union
's (IEU) Queensland and Northern Territory (IEUA-QNT) branch secretary, Terry Burke, said the salary outcome had achieved members' goal of addressing a decade long wage disparity.
"After 15 months of ongoing collective action by members, employees have been able to achieve nationally comparable classroom teacher wage rates as well as other significant outcomes which recognise, respect and reward the contribution of employees to quality education in Queensland Catholic schools," Burke said.
"This new salary for classroom teachers at the top incremental, automatic step is also a very positive outcome when it comes to ensuring we attract and retain talented employees to the sector and the profession generally.
Burke added that these "significant achievements" were the result of members' collective action and were of "long-term significance" for Catholic sector employees across the state and for the quality of education in our schools more broadly.
A ballot of employees is now being conducted and will run until this Friday 29 July seeking endorsement of the proposed new collective agreement which includes the enhanced rate for classroom teachers at the top incremental, automatic step.
The results of the employee ballot will be announced next week.