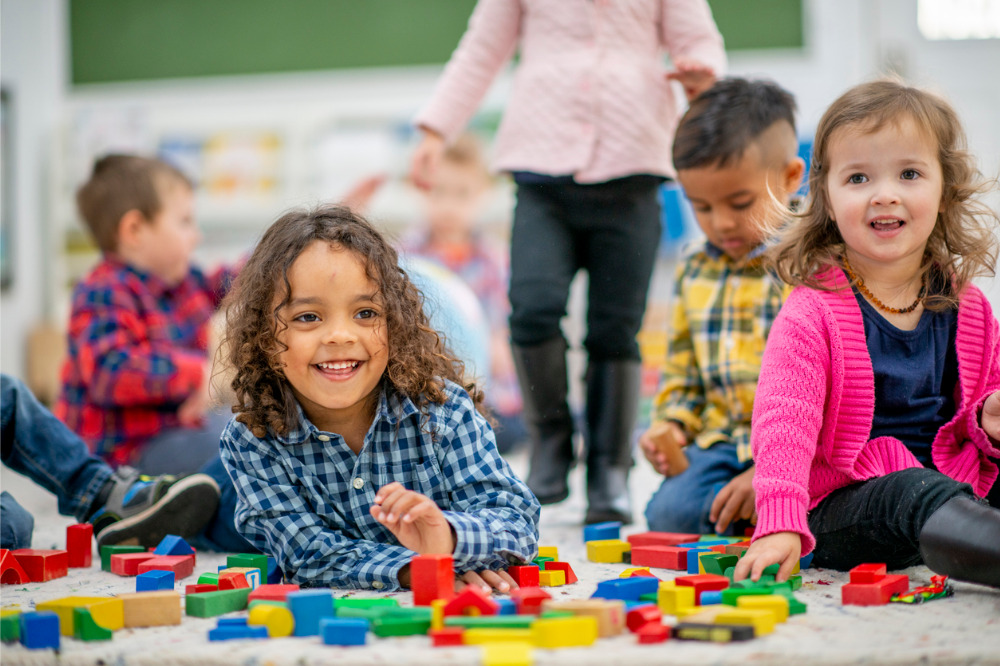 Earlier this year, the 12th Closing the Gap report, found that Aboriginal children still trail far behind non-Indigenous children in literacy, numeracy and writing skills.
While some year levels showed mixed progress, the report found that only two of the seven targets are rated as currently "on track".
They were the target to have 95% of Indigenous four year-olds enrolled in early childhood education by 2025, and the target to halve the gap for Indigenous Australians aged 20–24 in Year 12 attainment or equivalent by 2020.
"Things are better than they were ... but we have not made as much progress as we should have by now," Prime Minister Scott Morrison said.
"There remains much more to do, and we will do it differently by working together".
The report's findings were met with renewed calls for fresh approaches to the situation.
Representing one such alternative, education researchers at the University of South Australia recently completed a study of an Adelaide public school program with very promising outcomes.
Dr Jamie Huff Sisson, Associate Professor Victoria Whitington and Anne-Marie Shin qualitatively assessed inclusive teaching practices at a small primary school, examining the impacts of a project that worked with local Aboriginal community members, families, children and staff to create a culturally relevant teaching framework.
"This school already had a long history of reimagining teaching practices, including embracing Reggio Emilia education principles, so it was well-placed to attempt this kind of project," Dr Sisson said.
"But even so, the results are a significant indication of how successful this type of approach can be – we have found the project is not only benefitting students of Aboriginal heritage, but students from all cultural backgrounds."
Led by local Ngarrindjeri, Kaurna, Narungga, and Pitjantjatjara Aboriginal peoples under the guidance of Aboriginal scholar Dr Tyson Yunkaporta, the school established what it named the Nunga Way, a teaching framework based on local Aboriginal world views and cultural positions.
The researchers found that the Nunga Way was reflective of culturally responsive pedagogies (CRP), a teaching philosophy gaining interest around the world.
The Nunga Way provided a way to "teach culture through culture" by adopting traditional Aboriginal perspectives towards educational processes and philosophy, such as the importance of outdoor learning, working together, and checking in with feelings, integrating those perspectives into teaching practices right across the school.
As Dr Sisson explains, this means Aboriginal culture is now part of the larger school culture, rather than being treated as a separate concept and taught only through specific subjects like traditional Aboriginal art or dance.
"Often, even well-meaning non-Aboriginal teachers treat Aboriginal culture as something 'other', something to be studied from the mainstream, Western perspective," Dr Sisson said.
"The CRP approach flips this around, and applies principals from Aboriginal culture, or any other chosen culture, to the teaching of everything, not just to learning about that particular culture. Children and families are then able to see themselves reflected in the school creating a strong sense of belonging".
Dr Sisson said this not only helps Aboriginal children relate more easily to the lessons they are being taught, but also helps all children learn new perspectives and values and think about their own learning identity in new ways.
"It helps to build a sense of community," she said.
While the success of the Nunga program at the studied school may be due in part to the school's previous experience with alternative teaching philosophies, Dr Sisson says the principles and insights from the program could be easily translated to other scenarios.
"It is about recognising that a school has a culture of its own, and that you can deliberately shape that culture according to the outcomes you want to achieve," she said.
Dr Sisson said the school the University studied didn't have huge resources and that the success was achieved through a willingness to engage with community and families to create a teaching framework that is informed by the culture of the students attending the school.
"And while another school couldn't copy this program exactly, they could use the principles and concepts to develop their own culturally responsive teaching framework".