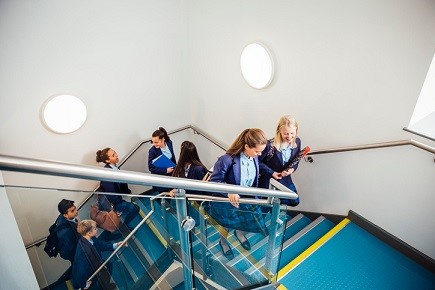 A new report released earlier this month found that schools are not doing enough to equip young people with valuable life skills that can help them thrive in the future.
The research, conducted by global education technology provider, Instructure, found that life skills are the most important aspect missing from the local education system, as agreed by nearly two in three students (61%) and almost three quarters (73%) of their parents.
Below, The Educator speaks to Troy Martin, GM APAC, Instructure, to find out more.
TE: The report's findings are alarming on a number of levels. What are some of the key takeaways of this research for Australian school principals?
TM: Our research has shown that life skills, work experience and global exposure are the three key aspects missing from the national education system. This indicates that current models of education are still focused on achievements in basic literacy and numeracy, as opposed to the overall development of the child.
While the ability to read, write and work with numbers is going to be vital for life, it is equally important to cultivate wider competencies that will set young Australians up for success. These include financial management, analytical thinking and problem-solving skills, as well as teamwork, curiosity, adaptability, resilience and intercultural understanding.
TE: What are the consequences of this trend if parents and schools fail to act?
TM: This could affect students' transition from education to employment. As the world becomes increasingly globalised, collaboration with an international workforce will become more commonplace than ever.
The ability to communicate with unfamiliar cultures and stay open to new ideas will be vital – and these can't be cultivated if we solely focused on literacy and numeracy skills. Without these softer skills sets, students may struggle to take on the challenges and opportunities that we can't even imagine yet, much less thrive as adults. A greater focus needs to be placed on facilitating and practicing these skills to bridge the gap between talent supply and industry demand.
TE: How is Instructure's cross-border buddy program helping to address the lack of life skills being taught to students?
TM: The students across both schools – Callaghan College in Newcastle and De La Salle Lipa in the Philippines – have really embraced the experience and immersed themselves in the project. We have been impressed by the commitment and dedication of both teachers and students.
Run entirely online on Instructure's Canvas learning management system, students are tasked to identify the most creative and feasible ways they can persuade their communities to reduce the reliance on single-use plastics. The ultimate goal is to create a more sustainable environment for current and future generations.
Technology is the core element that's enabling such rare global exposure for two schools that sit under the low SES bracket. We also aim to build upon the life skills of these students by challenging the dynamics of team work and problem solving, calling upon leadership skills, adaptability and working with people of different backgrounds and cultures.