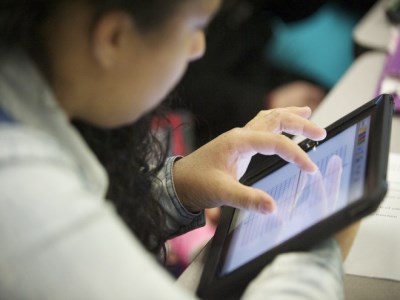 Over the last several years, schools have witness an evolution in their use of technology. The Internet is now the principal enabling mechanism by which students assemble, spread ideas and sow economic opportunities.
With the shift to digital, this has also led to the increasing reliance on applications and the physical infrastructure needed to support these dynamic technological demands.
As networks continue to grow with additional layers of complexity, it has never been more vital than now for colleges like De La Salle to ensure complete visibility over their overall network.
De La Salle College – a Melbourne-based boys-only Catholic school – is home to more than 1,100 students and 150 staff members.
The school has been working with
Paessler AG
– a global network monitoring specialist – to improve how it provides a seamless and reliable education experience for both students and teachers alike.
Anthony Prescott, senior network engineer at De La Salle College, told
The Educator
that his school was able to overcome the "huge drain on resources" that arrived with the Digital Education Revolution (DER).
"There was a lot of funding distributed to schools during the DER, some of which was spent better than others. People expected such a huge injection of funds to make a change, but this wasn't the case," he explained.
"While it gave schools the opportunity to do a one-to-one notebook program, it put a huge drain on the existing infrastructure that a lot of schools had – and De La Salle was no exception."
Prescott said Paessler's digital learning services manager was engaged by De La Salle in 2014 to get the school's ICT back on track.
"However, that was part of a wider project where the intent was to deploy a one-to-one notebook roll-out to the entire school, which included staff and Years 4 to 12," he said.
"That will continue through to 2018, when the whole school should have a device. This is a big project that will see a full wireless deployment and infrastructure upgrade across the entire school."
Prescott added that he has seen vast improvements in the school since the changes.
"Before this roll-out, there was a loss of faith in the ICT department, as well as its service delivery. There was no monitoring software and we would have regular periods of downtime, but this was turned around in a big way," he explained.
"We now have a massive amount of reliability. All services are up and going all the time."
Andrew Timms, senior sales manager APAC at Paessler AG, a leading network monitoring company, told
The Educator
that the Paessler Router Traffic Grapher (
PRTG
) is providing ICT solutions to schools across a range of areas.
"The point of PRTG is to monitor so many points and systems, allowing a lot of visibility into the devices. This allows the school to fix problems one by one until everything is running green," Prescott said.
"ICT managers can also use it as a tool to justify expenditure. They can point out where the systems are failing and then explain where the money needs to be spent in order to fix the issues."