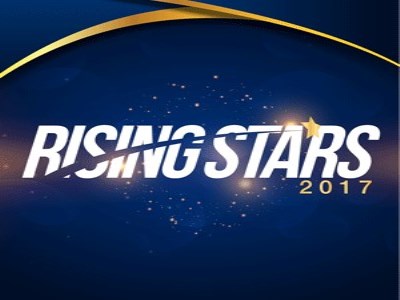 The Educator has opened nominations for its second annual Rising Stars report, which will once again shine a light on the top up-and-coming leaders in K-12 education sector.
The report will recognise the next generation of leaders across the Australian education spectrum - from principals to education lawyers.
To be eligible for a place on the Rising Stars list nominees must be under the age of 35, work in the K-12 education sector and be able to demonstrate effective and innovative leadership in their career to date.
Being named as a Rising Star is a rare opportunity for education professionals to showcase their achievements on a national platform in the early stages of their career.
Ken Wallace, CEO of Educator Impact (EI), a provider of innovative professional development programs, explained why his organisation is sponsoring the report.
"Rising Stars is very aligned with what EI is doing in terms of giving leaders the tools to become even better at leadership," Mr. Wallace told The Educator.
"There has been a significant industry focus on student outcomes and teacher effectiveness, and part of that story has morphed into the impact that leadership has not only on school culture but the commitment to developing best practice."
Mr. Wallace said that this is a natural extension of what EI does in terms of looking beyond giving teachers feedback so they can improve their effectiveness, to assisting leaders in schools as well.
"We've had many schools tell us that we've been a great help to their teachers and have asked us whether we're also working with school leaders," he said.
"We've spent the last couple of years working with leadership teams in schools, analysing the literature and theories of leadership and of course standards of best practice all through the lens of how can we build a leadership feedback model that can help leaders get feedback in a safe, simple, and supportive way."
Mr. Wallace said EI's focus in the year ahead is targeted at giving schools more tools to support them on their professional development journey. With greater resources and ways teachers and leaders can collaborate together on their goals.
"I think EI has made the journey of feedback, reflecting on it and setting a development goal a really safe process. We're focusing on how we can help educators and leaders learn more, do more and help them through the process of working on their development goals," he said.

Click here to nominate a Rising Star via the short online submission form before entries close Friday 31 March.