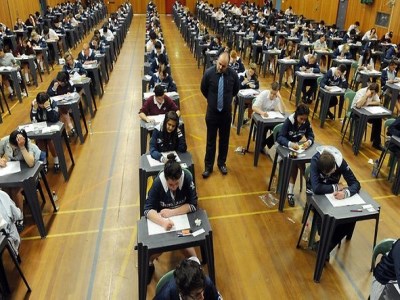 In this week's top story, more than 300 former students and staff have
launched legal action
against the
NSW Education Department
, claiming that toxic substances in their school's soil led to cancer. Nearly half of the 320 former Camden High School students and their loved ones who initiated the class action lawsuit have cancer. Thirty former students have died from the disease. Camden High School was built in 1956 beside a former gas works and later expanded across the neighbouring site. The school was closed in 2001 by the NSW Education Department, which sold the land for $7.5m. The 2.6ha site has remained empty ever since.
In other news, the Victorian State Government
announced
that more than 5,000 new student places will be created for Melbourne families, with a further three new primary schools and a high school to be built in the inner city. Victoria's Education Minister, James Merlino, said the new schools – three primary schools and one high school – would meet the need of rising student enrolments and maintain Melbourne as one of the world's most liveable cities. "Melbourne is one of the world's most liveable cities and we are making sure it remains that way by building new schools and upgrading existing schools for families in the inner city," Merlino said in a statement.
Finally, on Thursday,
77,000 students
sat the first leg of their HSC, beginning with only compulsory subject of the exam – English. The HSC, which runs over three weeks, will be the last before sweeping new changes to the HSC come into effect next year. Meanwhile, the NSW Education Minister,
Adrian Piccoli
, has wished the state's students good luck, reminding them not to worry as the exams are "not the be-all and end-all". An overhaul of the exam,
announced
in July, will see Year 9 students require a mark of Band 8 or higher in their NAPLAN tests to qualify for their HSC in Year 12.