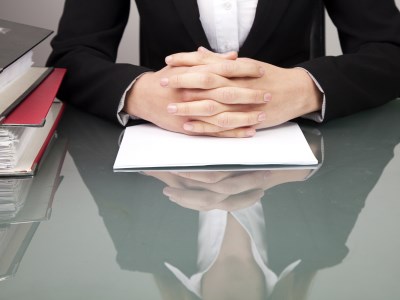 The top story this week was the alarming spate of
hoax bomb threats
that led to the evacuation of thousands
of students across NSW, Queensland, Victoria and South Australia. While a Russian hacking group calling itself the Evacuation Squad claimed responsibility, police said they were taking each threat seriously and working hard to investigate every incident.
Berwick Lodge Primary School
principal
Henry Grossek
– whose school received one of the hoax calls –
told
The Educator
his school's phone system will now be upgraded so that all calls are recorded, but added it was not a "bullet-proof" solution. "Recording phone calls is not a bullet-proof protection against future hoax calls – and certainly not computer generated or automated hoax calls," he said. "For live phone calls it will provide voice detection which may be of added assistance to the police when investigating the call. It also provides an accurate transcript of the call." Grossek said his advice to schools was to change their default password on their phone system.
In other news,
a new report
was released on Thursday by Imageseven, a marketing communications firm that helps private school principals improve their schools' brand and communications. The firm's managing director, Brad Entwistle, said most Australian principals are unprepared for the new competitive environment they find themselves in today, mostly due to the changing expectations of school boards. "Once it was enough to be a competent 'people person' and represent the school well. Now school heads need to be experts in a whole suite of marketing and communication skills that didn't even exist just a few years ago," he said. Principal
Dr Paul Browning
of St Paul's School in Brisbane told
The Educator
that principals have to possess a huge suite of skills, many of which are learnt on the job out of necessity. "Their training was typically in education, not marketing. The GFC and the rise of social media have shifted the landscape significantly and, as a result, education has become far more competitive," he said.
Finally, a
study
by the Queensland University of Technology (QUT) found that teachers are receiving
weekend visits
from anxious 'helicopter parents' who are demanding more information and guidance about their children's homework. The study surveyed nearly 900 private school parents and found that those who tended to over-parent had greater expectations that teachers would be responsible for their child completing homework. However, the
Council of Catholic School Parents (CCSP) NSW/ACT downplayed the negative media, saying
parental engagement in schools was one one of the pillars of educational reform, linking it to higher student achievement. "If you want to help your child, eliminate the negative 'controlling' practices, ease off the hovering and concentrate on learning the language of the school," CCSP executive director, Linda McNeil, told
The Educator.
"Share your hopes and expectations with your child and with the school and have fun with them while you all learn something new."