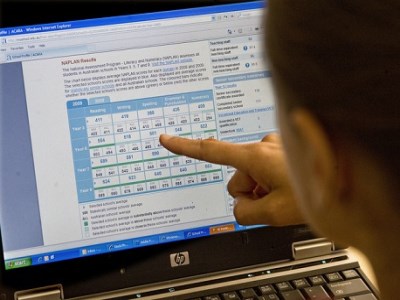 In this week's top story, the
latest NAPLAN data
from 2015 was published on the Federal Government's MySchool website on Wednesday. The data, which analysed the academic performance of Australian schools, revealed "signs of improvement across the country", the national curriculum authority said. In a statement, ACARA chief executive,
Robert Randall
, said the new data showed "signs of improvement" in schools around the country. "The important thing is that there are schools across the country that are achieving this. It's across the school sectors," he said.
In other news, new
Australian Early Development Census (AEDC) data
shows that more than one in five Australian children are vulnerable in at least one area of their development, and one in ten vulnerable in at least two areas at the time they reach school. The Census provides data on more than 300,000 children in their first full year of school, from 7,500 schools, as well as a "constructive and instructive snapshot" for local communities on the strengths and weaknesses of the children in their areas. Kevin Robbie, CEO of charity, United Way Australia, said the data reflected "an early learning crisis" in Australia. "It's clear that no one person, organisation or government body can shift the dial for Australia's most vulnerable children – we've got to work together on this," he said in a statement today.
Finally, a counter-terrorism and criminology expert
has warned
that new mandatory reporting laws for NSW schools are putting them on "a dangerous path". Dr Clarke Jones from the Australian National University (ANU) told
The Educator
that like previous anti-extremism programs – such as the
Jihadi Watch strategy
– the new guidelines will "over-securitise" schools. "That approach is not working and has not worked anywhere since being rolled out." Jones encouraged State and Federal leaders to reflect on this, as well as the additional workload the new guidelines would pile on teachers and principals. "These children need to be supported – not reported. Once they're labelled and put into the criminal justice system, it's a slippery slope from there," he said.