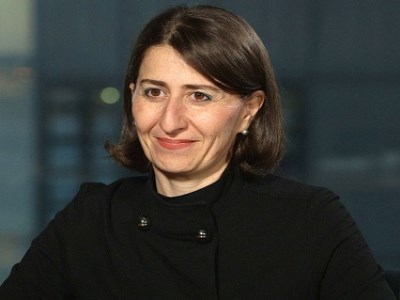 This week's top story: NSW Premier, Gladys Berejiklian, delivered a
shot across the bow
to the Federal Government on school funding. Berejiklian – who was elected unopposed as the state's new Liberal leader – told the Federal Government that she was "personally committed that NSW gets every single cent" allocated as part of the Gonski deal. The new Premier's comments follow negotiations between Federal Education Minister,
Simon Birmingham
, and state and territory leaders to reach a new school funding agreement.
In other news, a cleaner at Helensvale State School on The Gold Coast was
awarded
$156,000 in compensation after his colleagues pretended there had been an orgy in the staffroom. In September 2014, Shane Green said he was traumatised after he found a staffroom room set up "so that it portrayed the aftermath of a sex romp", according to the judgement published online. The scene allegedly included a bra, ladies boxer shorts, empty bottles of beer and wine, and condoms with cream in them.
Finally,
Chris Presland
, president of the
NSW Secondary Principals Council
(NSWSPC)
told
The Educator
on Monday that while he did not expect 2017 to be very different from 2016, there were some "crucial issues" that would be "played out over the next few months". "The main one of these is of course the Federal Government's commitment to the full implementation of the Gonksi agreement," Presland – who is also the principal of
St Clair High School
– said. "This is a watershed moment in the history of school funding in Australia and the outcome will affect all schools for a long time to come."