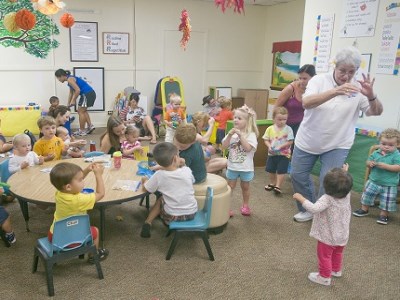 This week's top story: An elite all-girls school
came under fire
for allowing some of its students to create a collage of young men they had 'hooked up with'. The school's principal, Jane Danvers, told
The Educator
that her school did not tolerate such behaviour and that steps were immediately taken to remove the slide-show presentation. "Photographs of boys were posted on a wall of the Year 12 common room. All were portrait shots of boys in school uniform, formal dress, or their own Facebook profile images," Danvers said. "However, the photographs later featured in an unauthorised and inappropriate Year 12 end-of-school-year slide-show presentation two weeks ago. The photographs in the Year 12 common room were then removed at the instruction of senior staff," she said.
In other news:
The Educator
spoke to
the creators of a new e-learning resource –
Matific
– which is turning the traditional maths lesson into something fun and exciting. Matific, an online mathematics education tool with a presence in 46 countries around the world, is showing some promising results. A research report from
Western Sydney University
found an average increase of 34% between students' pre and post-test results, and for many students the use of Matific was a significant influence on their improvement. The report was completed by leading researcher, Associate Professor Catherine Attard, Centre for Education Research at Western Sydney University, and examined eight different schools in NSW to uncover the benefits of e-learning.
Finally, a new toolkit is now available to teachers to help them
explain race to preschool children
as young as three years old. The Building Belonging toolkit, designed by the Australian Human Rights Commission (AHRC) for early-learning teachers, was launched on 7 October and is available to download on the AHRC
website
. While some are concerned that the resource is too much for young minds, the National Children's Commissioner, Megan Mitchell, said all resources and activities were age-appropriate. "Early childhood professionals tell us that children notice difference from a very young age. They are curious about the world, and the people that they meet," she told
The Educator
. "They are learning all the time, and asking questions about what they see and experience. Sometimes they make negative comments about another child or person – 43% of surveyed educators told us that they had experienced this."