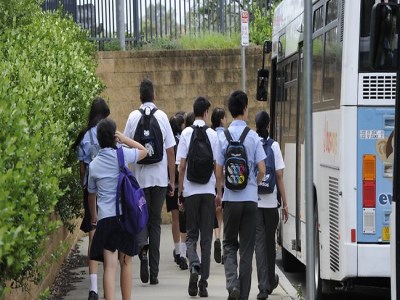 In this week's top story, it was
revealed
that a Queensland principal suspended 22 of his school's students last week for sharing inappropriate images within the school. Those suspended included both male and female students, all of whom were in Year 9 at Palm Beach Currumbin (PBC) High School, located on the Gold Coast. PBC principal, Stephen Loggie, said the school was working with the parents of these students to ensure their young people make better decisions in the future. "Young people are confronted by unprecedented pressures in relation to their online presence," Loggie said in a statement. "Upon their return, all students will redo the cyber-safety course which will include examining case studies highlighting the dangers of this type of activity." The school's decision comes after
71 schools were targeted
by an inappropriate website in which thousands of naked images of female students were circulated and shared.
In other news,
Victorian principals
said the impact of the drug ice has seen students turn up to class in psychotic episodes, steal from their schools and assault teachers. The principals, who spoke to
Fairfax Media
on the condition of anonymity, said the problem has become so bad that parents are calling for school staff to be given specialist training to cope with the issue.
Australian Principals Federation
(APF) Victorian branch president,
Julie Podbury
, told
The Educator
that the most vulnerable schools are the remote rural schools. "Staff and student safety is at risk when there are only one or two people on site," she said. "Principals and teachers generally are not alone in being ill-equipped to handle individuals who are aggressive and out of control when drug affected."
Finally, a
Melbourne teacher
will spend three years and nine months in prison after pleading guilty to having an "emotional and sexual relationship" with one of his students. Judge Peter Kidd, Chief Judge of the County Court of Victoria, handed down the sentence yesterday after the 37-year-old teacher, Wesley Ellis, admitted to having sex with his 16-year-old student 12 times during 2015. Earlier this month, the
AAP
reported that the relationship between Ellis and the student developed after he gave her his mobile number and they began texting each other. The court heard that the two would meet in hotels, as well as secluded car parks near Melbourne airport, which is where they were caught by police in November last year.