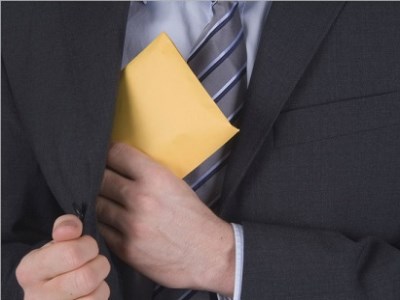 In this week's top story, the Independent Broad-based Anti-corruption Commission (IBAC)
exposed
"serious and systemic corruption" within the
Victorian Education Department
following a year-long investigation. The probe – dubbed Operation Ord – involved some of the state's most senior past and present education public servants. Former Education Department chief, Nino Napoli, including several of his relatives and associates were found to have "corruptly obtained" at least $1.9m through the payment of dubious invoices over seven years. However, the investigation added this figure could be "significantly greater" when taking into account suspicions raised over questionable contracts worth $3.3m. The money,
intended for disadvantaged schools
, is believed to have been spent on "alcohol, hospitality and generous overseas travel".
Earlier in the week, a fire that tore through a prestigious Gold Coast school was deemed "suspicious" by police. Emergency services responded to reports of the fire at St Andrews Lutheran College at 11pm on Monday. When they arrived, the school's art theatre, as well as several classrooms, had already been destroyed in the blaze, which was brought under control around 1:30am. The school's J Block suffered major structural damage in the fire, which is being treated as suspicious. Police and the state's fire and emergency services are now coordinating an investigation.
In other news, principals say that despite private schools getting more taxpayer funds, they are
not held as accountable
as public schools when it comes to reporting requirements. The claim follows a report by
The West Australian
outlining over 100 serious incidents in private schools that were reported to the state's education department last year.
Ron Bamford
, federal president of the Australian Principals' Federation (APF) told
The Educator
that the gap between the public and private school sectors in this respect was large. "Private schools receive a significant share of taxpayer funds, so they should be just as accountable as public schools. However, there is a large gap," he said. "Public schools are required to provide the public for example with easy access to planning documents, reports and financial data for anyone to see." Bamford added that news outlets often trawl for such documents "to sensationalise the bank balance or negative school review". "This information is not readily available from private schools and so they often fly under the radar," he said.
Finally,
an investigation
is underway after a student at an elite Melbourne private school hacked into his teacher's computer in order to cheat in an upcoming exam. It is understood the Year 12 Caulfield Grammar School student gained early access to the upcoming assessment by using his teacher's password, which had been left in open view on their desk. In a statement provided to
The Educator
, the school's principal, Reverend Andrew Syme, said the claims relate to 'School assessed coursework', or SACs, which are the primary avenue of internal assessment for the VCE. "This issue originated when a staff member's user name and password were inadvertently exposed and a student used this to gain access to the staff member's email," Syme said. "When it was made aware of the issue, the School contacted the Victorian Curriculum and Assessment Authority, (VCAA) to inform them of our investigation. The VCAA has fully supported the school's approach and the school is continuing its investigation."