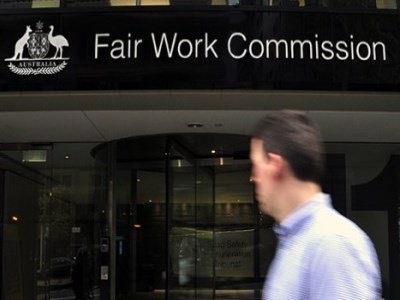 In this week's top story, the Fair Work Commission
ordered
the
Victorian Education Department
to pay $87,000 to a "whistleblower" primary school teacher who was sacked last January. Amara Somasundaram, a teacher at Sherbrooke Community School, located in Sassafras, Victoria, was sacked last year for reading a prepared statement to a whole school meeting, sending four emails using the school staff distribution list, and for a "disgraceful" interaction with another staff member. However, in the ruling handed down on Tuesday, the Commission ordered the Department to reinstate Somasundaram and pay her $87,000, reimbursing her for legal costs and other out-of-pocket expenses.
In other news, some Catholic school principals have
defied their governing body
over the distribution of a political leaflet ahead of today's Federal election. Last week, the Catholic Education Commission (CEC) of Victoria urged principals to distribute a letter to parents which claimed that the education policies of the Greens Party would do harm to their child's education. However, some principals and school leaders have contacted the Greens to inform them that they will not distribute the letter, which has already been sent to 100 schools in electorates the Greens are hoping to win. One Catholic principal told
The Age
this week that it was not a principal's role to influence a parent's political decision and that he would not distribute the letter.
Finally, less than a week after
facing insolvency
, the nation's largest Islamic school will now remain open for another term after the Federal Government agreed to adhere to a Federal Court order handed down last week to release $5.2m in funding to Sydney's Malek Fahd Islamic School. The school has 2,400 students and 200 staff, and has been fighting a Supreme Court case against the Federal Government over $19m worth of funds, which were revoked following the findings of an audit earlier this year. In April, the Administrative Appeals Tribunal (AAT) ordered that the school's funding be restored ahead of an appeal by the school, but last week the Department refused to release the funding, citing non-compliance by the school.