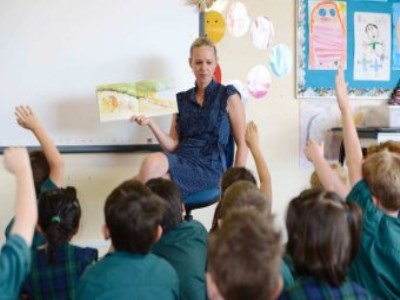 In this week's top story, it was revealed that some under-funded public schools have been
hiring out their teachers
to private schools to raise more money.
Victorian Principals Association
president,
Gabrielle Leigh
, told
The Educator
that it was understandable that cash-strapped schools were engaging in such practices. "The bottom line is government schools in Victoria are severely underfunded especially compared to the rest of Australia," she said.
Australian Education Union
(AEU) Victorian branch president, Meredith Peace, said the practice breached department rules and regulations, adding that the practice was a sign of the pressure that cash-strapped public schools are under. "It is a very sad state of affair when government schools have to look at other funding sources so that they can provide the programs that our students need," she said.
In other news,
a new study
claimed there was no link between increased school funding and improved student outcomes. The statistical study of 2015 NAPLAN data was undertaken by former University of Wollongong Graduate School of Education head, Ken Gannicott, and published in the latest edition of the Centre for Independent Studies' Policy magazine. "There is no evidence from either primary or secondary schools that higher funding is associated with improved academic outcomes," Professor Gannicott said. "No matter whether we use a simple test of the relationship between school funding and NAPLAN scores, or whether we include additional explanatory variables such as the socio-educational background of the school and its students, the result is the same: school performance is negatively related to funding."
Finally, the Federal Court
ordered the release
of funding to Australia's largest Islamic school, which faces potential insolvency. On Tuesday, Justice Steven Rares directed the Federal Education Minister,
Simon Birmingham
, to take all measures possible to release $5.2m to the school which he said was "due and payable immediately". "In my opinion the Minister is under immediate obligation to make payment of the significantly delayed April entitlement," he said. Sydney's Malek Fahd Islamic School has 2,400 students and 200 staff, and is fighting a Supreme Court case against the Federal Government over $19m worth of funds, which were revoked following the findings of an audit earlier this year. In April, the Administrative Appeals Tribunal (AAT) ordered that the school's funding be restored ahead of an appeal by the school, but last week the Department refused to release the funding, citing non-compliance by the school.