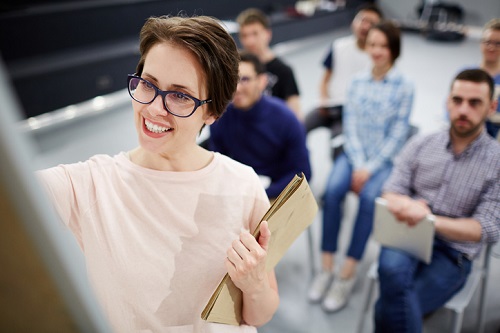 This year, St Philip's Christian College Foundation in partnership with Alphacrucis College, launched the St Philip's Teaching School.
The Teaching School is a revolutionary way forward in teacher training, bringing exceptional higher education and training onsite to the St Philip's group of schools.
The St Philip's Teaching School partners with Alphacrucis College to offer students a Bachelor of Education embedded with practical application, with students being placed in classrooms as a trainee teacher from day one of their degree.
The entire training of teachers is done onsite in a St Philip's School. Students who are accepted into the Teaching School program are placed in one of the six St Philip's Schools where they work under a Mentor Teacher 1-2 days per week gaining immediate practical application to the theory they are learning in their tertiary studies.
The students convene for lectures one day a week and complete the remainder of their full-time course through a combination of intensives and online studies.
Graeme Irwin, executive principal of St Philip's Christian College, believes it is the future of teacher education.
"I believe that the Teaching School is a way forward for teacher education in this country," Irwin said.
"The immediate on-the-job application of the learnt theory is extremely beneficial for producing successful teachers, but beyond this, we are educating teachers in a tertiary setting which is Christ-focused, and this is ground-breaking."
The St Philip's Teaching School provides practical teacher training that inducts the student into the art and craft of teaching, embedded within the ethos of the St Philip's Christian College group of schools.
Since its launch in January this year the Teaching School has incited significant interest from other school groups who are now looking to implement a similar model.
St Philip's Christian College and Alphacrucis have also received an overwhelmingly positive response from senior advisors in Canberra who have communicated their belief in the model becoming a new wave in training for educators in Australia.