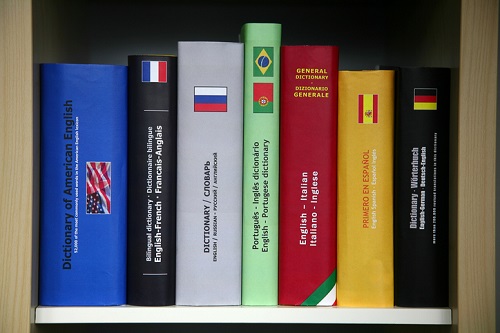 Studies show that improving language skills can have profound academic and social benefits for children, both in early childhood and later in life.
For infants, learning a second language has been shown to ignite their learning, potentially giving them an important academic head-start before they begin formal education.
To find out how much language exposure is needed to spark this learning, researchers from the Institute for Learning & Brain Sciences (I-LABS) developed a play-based curriculum which they implemented in four public infant-education centers in Spain.
Based on years of I-LABS research on infant brain and language development, the method emphasizes social interaction, play, and high quality and quantity of language from the teachers.
I-LABS research scientist, Ferjan Ramirez, said the children who received the targeted method showed rapid increases in English comprehension and production, and significantly outperformed the control group peers at all ages on all tests of English.
"This has big implications for how we think about foreign-language learning," Medical Xpress quoted Ramirez as saying.
Studies have shown that learning another language can enhance knowledge of English structure and vocabulary, as well as help students score significantly higher in math and language arts.
Amy Pace, University of Washington (UW) assistant professor and co-author of the study, said that a lot of other research focuses on math, science and literacy without considering that language could be playing an important role.
"[Language] emerges as a strong predictor across subject areas. Why do kids succeed in math, for example? Part of it could be having a strong math vocabulary," Pace said.
However, despite these benefits, there are glaring differences between the United States and Europe.
While most European students are learning a foreign language in school, Americans are sorely lagging behind.
According to a report released by the Pew Research Center this week, a median of 92% of European students are learning a language in school. However, less than 20% of US students are enrolled in foreign language classes.
Recognising the benefits of language education, the Australian Government recently announced an expansion of its successful Early Learning Languages Australia (ELLA) program into schools, inspiring an extra 30,000 children across Australia to learn a second language.
Early Learning Languages Australia (ELLA) uses fun and play-based digital applications to engage children in language learning and is currently available in Hindi, Modern Greek, Arabic, Chinese (Mandarin), French, Indonesian, Japanese, Italian, and Spanish.
"We've already seen some great results from the ELLA program, with more than 80,000 children in about 2,500 preschools across Australia being introduced to a second language through the use of our digital apps," Federal Education Minister, Simon Birmingham, said.
"Exposure to another language and culture can have significant developmental benefits on children – for example it has been linked to better English and problem solving skills."