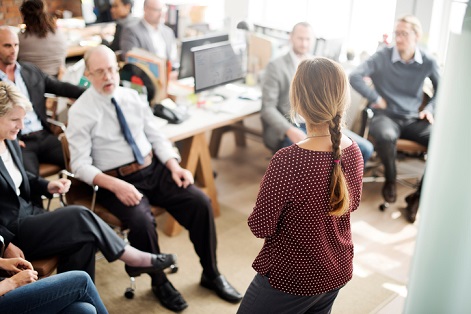 In October, Education Changemakers will launch EduChange, an event which includes three sessions and nine speakers who will share stories of innovation and change.
One of the speakers is Alice Zaslavsky, creator of Phenomenom, a free online resource comprised of lesson plans, activity ideas, and video springboards, that allows teachers across every subject from Maths, Science, History, English, Art and beyond, to integrate food literacy into their lessons.
Zaslavsky said her previous role as department head involved "cherry-picking" tools and resources for her team of teachers, with the aim of helping "enrich their classrooms and tick off curriculum codes along the way".
"Phenomenom is what I would've loved to have found," she told The Educator.
"Cultivating a connection with food in children isn't something that happens by accident, and it takes time, skill and motivation."
Zaslavsky said Phenomenom takes advantage of the nine hours of school time every day by helping teachers who are already motivated to improve the well-being of their kids.
"It helps them find ways to slip in an extra serve of veg, so to speak," she said.
"Phenomenom is a prototype of the kind of learning methodology I believe we'll see more of into the future; I call it 'episodic learning'."
Zaslavsky said the fact that students are increasingly visual learners, engaging episodic springboards like those Phenomenom has produced helps to "kick off a class" and activities that support the themes.
"Then the learning can be reinforced by being available to be viewed online in their own time," Zaslavsky said.
"The series itself is also engaging enough to hook in a tween's attention outside of class time to begin with, with celebs and experts they'll want to learn from, kids their own age, and awesome animation too."
Zaslavsky said she hopes kids will see the show on YouTube amongst their trawling time.
"This way, they can tell their teachers about it, just as much as teachers will tell their students about it and they'll fall down a rabbit-hole of radishes and beets together," she said.
"I'm also hoping that it inspires classes to create their own food-centric online content, that they can share and collaborate on, so that we can build a bank of food literacy resources that mushroom out the more they're used and reiterated."