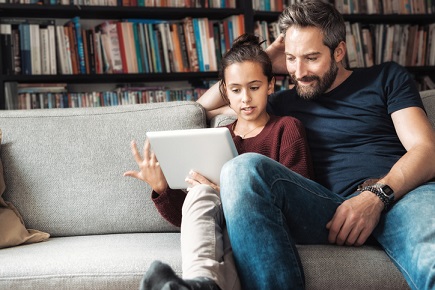 The proposed reforms to Australia's education system, announced on Monday, has been broadly welcomed by school leaders and associations, despite some misgivings from the Australian Education Union (AEU) and some education experts.
One aspect of the reforms that some feel should be particularly applauded is the recognition by the Gonski panel of the value in working with parents through a collaborative approach to education.
According to Rachel Saliba, an education consultant focussed on developing parent engagement in education, the Gonski report has debunked the belief that schools are solely responsible for children's education.
"The role of parents as partners in their child's learning journey is a critical one that has been proven by over five decades of research in having a critical impact on student learning and achievement," Saliba said.
"Parent engagement in learning is a key strategy in improving learning outcomes and life opportunities for children and is being recognised as such in this latest report. There are many ways that parents can engage in their child's learning and to stay connected with them on their journey."
However, Saliba said this must be enabled through a shift in whole school culture to have any impact on learning outcomes.
"The first step is in building positive relationships between education leaders, teachers and families in school communities, which thereby builds confidence and capacity to engage together in children's learning," Saliba said.
"The key to understanding how to engage parents in their child's learning is to have schools actively gain insight into the families within their communities."
By doing so, Saliba said schools can more productively work alongside parents as partners in providing learning strategies to target individual student's abilities and strengths.
"All schools and parents should embrace these initiatives to pave the way for improved learning outcomes for students across the country," she said.
Related stories: