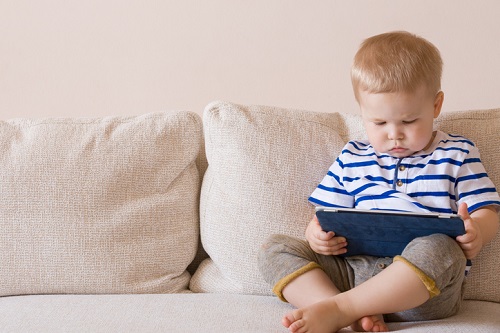 New data from the Office of the eSafety Commissioner shows Australian children as young as 2-years-old are already accessing the internet.
The latest research from the eSafety Office reveals 81% of Australian parents with children aged 2 to 5 report their children are using internet-enabled devices.
Parents indicated their pre-schoolers accessed the internet through multiple devices, with 92% using a tablet and 85% using a smartphone, most commonly for entertainment purposes such as watching YouTube videos or playing games.
"Connected devices are playing an increasingly prominent role in the lives of pre-schoolers," eSafety Commissioner, Julie Inman Grant, said.
"We need to ensure young children reap the educational and creative benefits, while minimising the risks these devices can enable."
The new research shows parents use a range of strategies to supervise their pre-schoolers' activities online. This includes viewing what's on their screen (57%) and keeping an eye on their children but not on their screen (28%), however only a tiny portion are using parental controls (4%).
"As parents, we play a critical role in helping set boundaries and shape the foundations of healthy, balanced and safe internet use for our children at home and into the future," Inman Grant said.
"While it's encouraging to see most parents have some sort of oversight of their children's online engagement, a more proactive and holistic approach needs to be taken."
She said this includes using parental controls effectively at the device level, to help limit exposure to inappropriate content through a tablet or smartphone.
Almost half of parents surveyed estimated their pre-schoolers spent four hours or more a week online.
While parents acknowledged the benefits digital technology brought their children, they were not blind to the risks and challenges, with greater than 1 in 3 reporting their pre-schoolers spent too much time online.
"Parents need to be vigilant when helping their children strike the right balance between online and offline time—and model a healthy balance themselves," Inman Grant said.
"We know this can be a challenging space to navigate, so we've developed specific guidance to help parents set ground rules, be involved, manage access, start important conversations and support their pre-schooler's online activities."