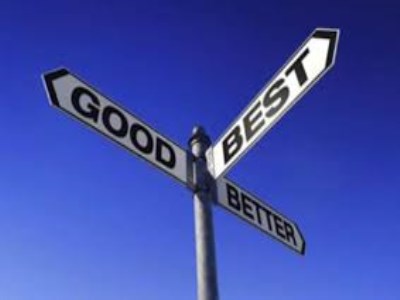 Around 77,000 students across NSW received their HSC scores via text message at 6:00am this morning.
The results come hot on the heels of Victoria's VCE results, announced yesterday.
In Victoria, the number of students who achieved at least one 50 in a subject dropped slightly to 611 from 614 last year.
Elite private schools led the pack, with Haileybury dominating across its colleges with 32, followed by
Scotch College
with 20, Methodist Ladies' College with 17 and Trinity Grammar with 15.
Balwyn High was again the best-performing state school, posting 15 maximum study scores, while selective-entry schools Mac.Robertson Girls' High and Melbourne High had 13 each.
One Victorian school celebrating was Korowa Anglican Girls' School in Glen Iris, which again ranked in the top tier of Victorian schools for VCE results. As a non-selective entry school, Korowa's Principal, Helen Carmody, said the school's "tradition of excellence has again produced strong VCE results".
Fifteen per cent of Korowa VCE students ranked in the top 1% of the state with an ATAR of 99 or above. 43% ranked in the top 5% of the state with an ATAR of 95 or above and 57% ranked in the top 10% after achieving an ATAR of 90 or higher. Korowa's median ATAR is 93.25.
"These results show that our students thrive at Korowa through genuine connections between staff, students and their peers. Our small class sizes and broad offering create an ideal learning environment for girls. Our Year 12 students have developed the confidence to excel as leaders, learners and capable young women," Carmody said.
NSW high performers
In NSW yesterday, 129 First In Course certificates were handed out. Thirty-four went to government schools and 40 went to Catholic and Independent schools.
Sydney Grammar School was awarded seven certificates, while Fort St` High School had four students receive the honour. James Ruse Agricultural High School also had four, while Sydney Girls High School had three students receive certificates.
Education Minister
Adrian Piccoli
told media: "This is a proud day for all the students who archived a First in Course result, as well as for families and their teachers," he said.
"It is an incredible achievement."
He used the opportunity to point to reforms being introduced from next year which will require Year 9 students to achieve a Band 8 in NAPLAN to be able to sit the HSC.
"It's always about preparation, can we help students be better prepared for their HSC ... Yes we can," he said.
"It's about making sure students have the fundamentals in early high school, if you have that preparation right ...The stress on you is going to be less."