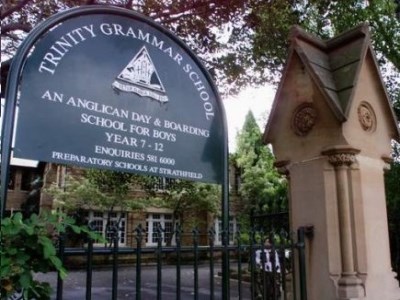 Trinity Grammar School, located in Sydney, will get a new principal from 2018, it has been announced.
In 2018, the mantle of leadership will pass from the school's long-time principal, Milton Cujes, to Tim Bowden, who currently heads Inaburra School, located in Sydney's southern suburbs.
Cujes, who retires later this year, has been associated with the Trinity Grammar for more than 40 years. His experience began as a student at the school, but he later became a teacher from 1972 to 1981, returning as principal in 1996.
Addressing the school's community, Cujes said he felt privileged to work at the independent Anglican school.
"After some 41 years of direct association with the school, (my wife and I) both feel it is time to conclude our period of service at Trinity," he wrote.
"The support and encouragement of the extended school community during this time has in the past and continues to be a great joy to us."
Trinity Grammar is one of the nation's top schools. In test scores that are ranked against international benchmarks, its results among the best in the world.
It offers not only in sport and co-curricular activities, but also differentiated academic pathways beyond the standard HSC curriculum, including the International Baccalaureate (IB) Diploma Program and the Trinity Vocational Academic Course which it provides as a Registered Training Organisation.
Cujes said these opportunities testify to the school's determination to not rest on its laurels, but to continue to work creatively and effectively to meet the diverse educational needs of its students.
"There is no doubt in my mind that our school community is formed and developed not so much by official pronouncements or major building works," Cujes said in an interview with The Educator earlier this year.
Chairman of the School Council, Richard Pegg, said that the school's council was mindful of the "debt of gratitude" the school community owed to Mr and Mrs Cujes.
"This marks a poignant changing of the guard. Having known Mr and Mrs Cujes for nearly 20 years, I can tell you what wonderful people they are," Pegg said.
"I hope you will take the opportunity as it may arise to thank them for their great service over the years and wish them well for the future."