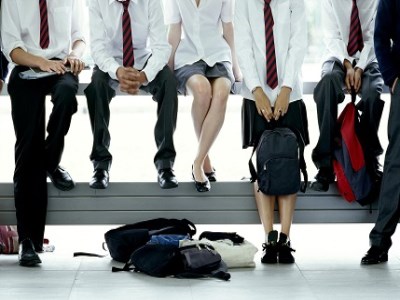 A top private school in the UK has become the first in the country to accommodate transgender students in its uniform policy.
Brighton College in East Sussex, a co-educational school of 1,000 students aged 11-18, now provides them the option of wearing a skirt and blouse or trousers and shirt, regardless of gender.
Richard Cairns, the school's headmaster, said the school was "reacting to a changing society which recognises that some children have gender dysphoria and do not wish to lose their emotional gender identities at school".
"If some boys and girls are happier identifying with a different gender from that in which they were born, my job is to make sure that we accommodate that," Cairns told
The Mirror
.
"I hate the idea of anyone being miserable in my school because they're being asked to dress in a way they are uncomfortable with. Brighton College has instead decided to abolish the notion of boys' and girl's schools altogether."
So where do Australia schools stand on this issue?
Independent Education Union
(IEU) general secretary, John Quessy, told
The Educator
that Catholic and independent schools generally adopt uniform policy in consultation with the school community often involving students.
"Students often have a choice of uniform components and that is how it should be. The Union view is simply that uniforms need to be practical, affordable, comfortable and robust."
NSW Secondary Principals Council
(NSWSPC) president,
Lila Mularczyk
, told
The Educator
it was "imperative" that transgender young people in schools have a voice and are included in decision making forums and processes.
"The NSW
Department of Education
uniform policy encourages schools to consider individual student circumstances when developing and implementing school uniform policy," she said.
"Our schools work to ensure that students will not experience discrimination including via uniform policy. Uniform policy at a local level in a state school is collaboratively developed embracing school community members, representative of the community.
"Students who identify as transgender may choose from the uniform options. Families are also included in discussion forums."
Mularczyk added that more schools are developing unisex uniforms that are not gender specific.
"All students are required to wear items as necessary for particular learning activities as informed by work, health and safety and anti-discrimination legislation. The wellbeing of all students is of high priority for schools," she said.