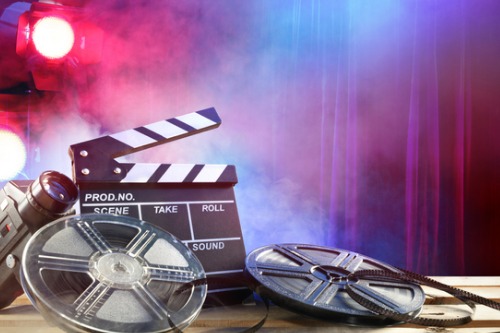 Amid the increasing digitisation and adoption of technologies in schools, some voices in education are urging primary teachers not to forget the value of Arts education.
Dr. Linda Lorenza, an acting and theatre lecturer at CQUniversity's Central Queensland Conservatorium of Music, said no matter what a primary teacher in training will decide to specialise in, they need to learn how to teach an art class or two.
"Ideally, we would like undergraduate primary teachers to be able to specialise in two of the five art forms (dance, drama, media arts, music, visual arts) during the course of their training," Dr Lorenza said.
Lorenza – who was the Music Australia representative at last week's national Advocates for Arts Education (NAAE) meeting at the Parliament House in Canberra – had addressed this concern to Federal Education and Arts Ministers, as well as Shadow Ministers. Together with other NAAE representatives, she called for a research-based status review to evaluate the effectivity of the arts curriculum in schools.
Ahead of May's federal election, Labor pledged to support arts learning nationwide, with Deputy Labor Leader, Tanya Plibersek, earmarking $4.9m in funding to The Song Room.
Even then, a 2018 paper by Professor Robyn Ewing AM from the University of Sydney found that a number of primary teachers report not having the confidence to include quality art processes in their teaching, especially in a crowded curriculum.
Why arts education matters
Parents and educators are seeking to develop both hard and soft skills of students, at a time when the changing business landscape – like the education system – is adjusting to technological advances.
In an article published at The Conversation recently, Sandra Gattenhof, an associate professor at Queensland University of Technology (QUT), said the arts should not lose its place in the school curriculum.
She pointed out that students get a boost in confidence as well as in academic outcomes from arts programs. Teachers can also make use of the arts to as a way to unconventionally connect to children, Gattenhof writes.
Making use of music can also improve learning, especially among children in lower socioeconomic communities, another QUT study found.
Michael Anderson, an associate professor at the University of Sydney, also wrote that the arts curriculum helps students develop their creativity and imagination, which are just a few prerequisites needed to improve their problem-solving skills.
Actions already taken
To address the lack of arts education training among primary school teachers, the Sydney Theatre Company and Ewing in 2009 developed School Drama, a professional learning program which focuses on drama-based techniques, to improve student learning.
Schools in Victoria have also made strides to improve their arts education this year with the roll out of a state-supported music teacher mentoring program.
Victorian Education Minister, James Merlino, said the DUET Music Learning and Mentoring Program, which is run by The Song Room, will benefit over 125 teachers in 80 schools.
Music Australia's Music: Count Us In advocacy also received more funding this year from the Federal Government to make up for the 23% of schools that do not have music programs.