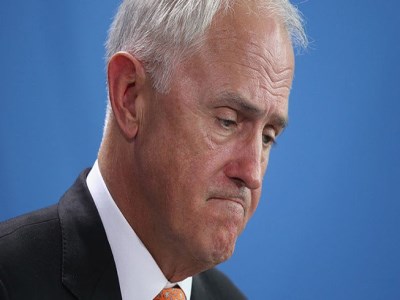 Prime Minister,
Malcolm Turnbull
, should match Labor's commitment to fund the full six years of Gonski, the
Australian Education Union
(AEU) said yesterday.
AEU federal president, Correna Haythorpe, said Labor's commitment to delivering the full six years of needs-based funding to schools, calling it "a win for children across Australia".
"This funding is an investment which will ensure that all schools will have the resources they need to give their students a quality education," Haythorpe said in a statement.
"Every child who needs help to succeed at school should be able to get it. We cannot have children who struggle at school left behind because of a lack of resources."
She said the extra funding that had already been delivered to schools through Gonski was making a difference.
"Students are getting and more one-to-one support in classrooms and extra literacy and numeracy programs. Students who are at risk of falling behind are getting the early intervention support they need," she said.
"Given this success so far, why would you not deliver the full funding recommended by the Gonski Review?"
Federal Opposition Leader, Bill Shorten, took to social media yesterday, promising the "largest school funding boost in two generations".
"My shadow colleagues and I have been talking about the largest boost for school funding in Australia in two generations. We're calling it 'your child, our future'," Shorten said.
"We want to make sure that every school is a great school and that we do the most important thing we can, which is to provide a good education for our kids.
"We want to make sure that our kids are getting the best quality education in the world and that what our children learn at school gives them the best start in life for the jobs of the future."
In October last year, Prime Minister Turnbull said that the Gonski funding agreement was being considered by the Federal Government "in the context of a very tight Budget".
"Federal support for education right across the board is increasing and it will increase in the future," he said.