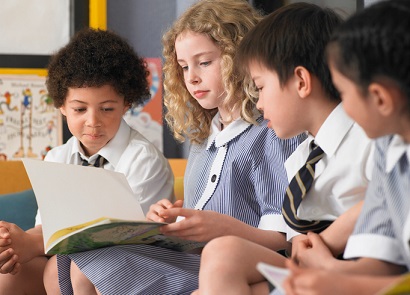 A leading diversity advocate has called on schools to provide better training around unconscious bias, saying it's having a major impact on Australia's students.
"We still see the consequences of unconscious bias particularly prominent in hierarchical environments like universities and schools," says Steven Asnicar, director of Diversity Australia.
"What we do know is that unconscious bias most likely perpetuates sexuality, cultural, socio-economic, gender, and racial gaps in educational outcomes such as academic performance, engagement with school, engagement with teachers and lectures, course selection and major pathway career choices for our kids."
Asnicar, who has a history of working in the education management industry, says those on the receiving end of unconscious bias often end up being less motivated and have fewer long-term career aspirations.
"It plays a major impact on an individual's persistence with higher education, particularly among disadvantaged and underrepresented groups such as low-income groups and racial-minority students who struggle to see a future for themselves within new workforces," he tells the Educator.
According to Asnicar, this has a knock-on effect with students selecting careers based on how they perceive they will be treated. In particular, how a female is treated in the engineering or IT-related fields is a key indicator of how low the numbers of available candidates are for employers.
"We also see clear evidence of unconscious bias in the form of systematic grading biases and student-teacher racial match effects which occur regardless of training and trying to make people aware of the issues and how they play out," says Asnicar.
While more schools are becoming aware of unconscious bias and the impact it can have, Asnicar says there is still much to be done before educational institutes are free from discrimination.
"The lack of education for both teachers and students is still the biggest challenge," he tells the Educator. "It's not possible to ever eradicate unconscious bias completely but with key educational frameworks and tools in place we can give teachers the skills to manage it better."
Targeted training will also give students the knowledge of how to recognise unconscious bias and how to counter it through better decision consciousness, says Asnicar.
"Establishing a nurturing environment for students motivates everyone to reduce unconscious bias by building an awareness of one's own biases without shaming or blaming," he says.
"Students recognise the value of being evaluated on ones individuals skills and own unique attributes and not through their group membership at a social, demographic, or other associations. This also reduces the anxiety created by cross-group interactions by increasing the frequency of such interactions, particularly in low-stakes settings to encourage empathy and perspective-taking whilst build partnerships and teams that reduce out-group status."