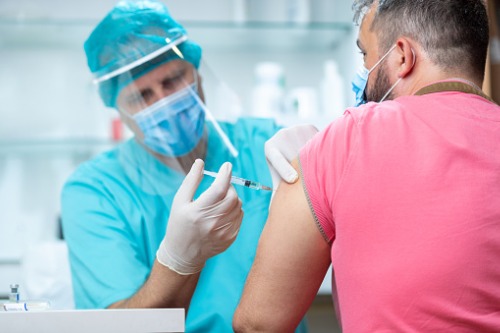 On Monday, NSW Premier Dominic Perrottet confirmed that 95% of school staff have now been fully vaccinated. However, there are concerns over likely staff shortages as 3,000 teachers across the state remain unvaccinated.
"That presents serious challenges in terms of the organisation of a school in terms of ensuring that we have staff in front of every classroom and our timetabled classes proceed unaffected," NSW Teachers Federation president Angelo Gavrielatos told the ABC.
Teachers have been given until November 8 to have their second dose of a COVID-19 vaccination, but NSW Education Minister Sarah Mitchell told 2GB's Jim Wilson there is "no excuse" for late vaccinations.
"I just completely reject any premise that there is not time for a teacher to be fully vaccinated. There's no excuse – we've been upfront about it."
Victoria is taking a hard line against unvaccinated teachers, with The Age recently reporting that the state's government will not pay school staff who haven't received a COVID-19 vaccination by the end of this term.
According to Education Department correspondence circulated to all school staff, unvaccinated staff can take leave until the end of Term 4 but will be considered "absent without leave" after that date. From April 28, 2022, the Department can legally terminate their employment.
In Western Australia, principals are worried the mandatory vaccination policy may cause staff shortages in schools across the state, putting pressure on principals who are already struggling to recruit new staff.
"We are already facing a staff shortage, teacher supply is a real issue at the moment and it is set to get worse," Principals' Federation of WA president Bevan Ripp told the ABC.
"If there is a small percentage of teachers who choose not to vaccinate, which I hope there aren't, then that will translate into significant numbers not being available and they will not be able to be replaced."