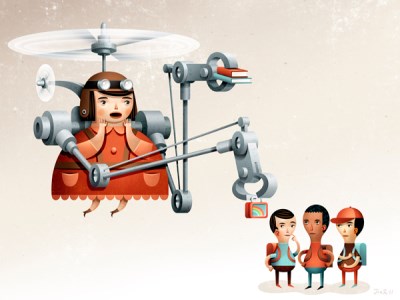 A US academic has taken aim at parents who are over-involved in their students' schooling, warning that such behaviour can stunt the life skills of children.
Julie Lythcott-Haims, a US academic and author, will deliver this message at
Melbourne Girls Grammar
and MLC School Sydney later this month.
During ten years as Dean of Freshmen at Stanford University, California, Lythcott-Haims oversaw the graduation of 20,000 students and observed an increasing number who, while very bright, could not fend for themselves in a campus environment.
"The skills that young adults need to thrive in such environments, such as critical thinking, initiative, and resilience, are cultivated through the course of a childhood that is not overly-directed, nor overly-protected by parents," she said in a statement.
Lythcott-Haims, who is the author of "How to Raise an Adult – Break free of the parenting trap and prepare your kid for success", draws on research, her own observations and those of others to warn against "over-parenting" and parents who live their lives vicariously through their children.
She argues it doesn't help the children when they enter tertiary education or get their first job.
Melbourne Girls Grammar principal,
Catherine Misson
agrees.
"It is critical that, as parents, we are committed to preparing our children to navigate their future with confidence, resourcefulness and the ability to respond to complex situations," she said.