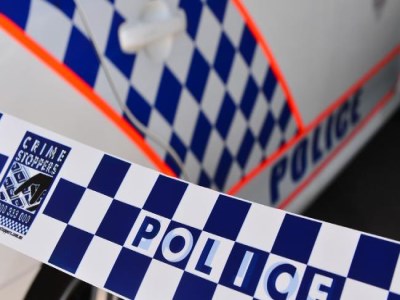 Violent attacks against NSW teachers have spiked over the last four years, with many staff being left with concussions, open wounds and fractures.
New data, obtained by
The Australian
under freedom of information laws, revealed that in 2015 alone, 168 public school teachers were violently attacked.
The worrying statistic comes ahead of next month's release of the 2016 Australian Principal Occupational Health, Safety & Well-being Survey, which includes data on the level of violence experienced by educators.
According to the latest data on teacher assaults over the last five years, the most common claim was for abrasions followed by psychological disorders. However, treatment was also sought for burns, dislocations, as well as crushing and internal ­injuries.
There was no information on whether the attackers were students, parents or other staff, and financial data relating to the cost to taxpayers in compensation for schoolyard violence was also unavailable.
While the figures are alarming to some, there are others who say increased reporting reflects a more proactive approach to dealing with assault through the correct channels.
Queensland Teachers Union
(QTU) president,
Kevin Bates
, told
The Educator
the fact that more educators are coming forward about being assaulted shows an important – and positive – shift in attitudes.
"We built a data set – not by going out and encouraging people to make a claim – but rather by saying 'don't forget that you need to report these incidents whenever they happen'," Bates said.
"Otherwise, the system is not aware that they're happening, and that is a real concern."
Last year, it was revealed that almost 1,000 Queensland teachers and principals lodged claims for workplace ­assaults in the past five years as part of a nationwide scourge, costing 11,000 work days.
One Queensland teacher spent 519 days recovering from an incident in March 2014 which left them with serious injuries. An ­assault in November 2012 left a Queensland teacher off work for 400 days while a colleague spent 318 days recovering from an assault two months earlier.
In another state, it has been suggested that teachers and senior school leaders may be "over-reporting" incidents.
South Australian Secondary Principals Association
(SASPA) president,
Peter Mader
, told
The Educator
that a spike in the number of incidents lodged in his state's schools was likely due to teachers' practice of reporting too often.
"Because of the context for the introduction of this system, teachers have taken a risk adverse view to the reporting of incidents; that is, it is better to report something that is not critical enough to report, than it is to not report something that could be deemed to be critical," he said.
"Given that the view of many leaders is that this issue is not about an increase in incidents but more about an increase in reporting of incidents, statistics are likely to reflect a downwards trend once leaders feel less 'risk adverse' around the reporting."
The
NSW Secondary Principals Council
(NSWSPC) has been contacted for comment.
Related stories
:
Teachers reveal scale of assaults
Violent incidents more frequent than reported – principals