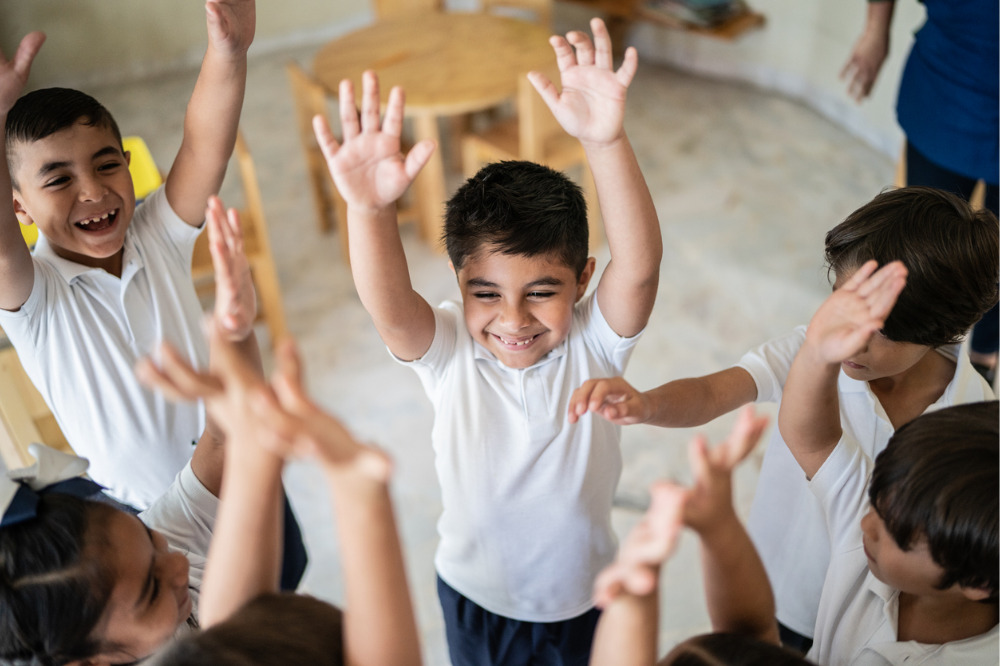 All Western Australian schools will benefit from a $22.3m Commonwealth Student Wellbeing Boost for mental health and wellbeing projects.
Federal Education Minister Jason Clare and Western Australia's Minister for Education Tony Buti visited Ashdale Secondary College to discuss the funding.
Students at the College, located in Perth's North, will benefit from $47,487 in Student Wellbeing Boost funding.
This funding will provide key enhancements to the college's existing student wellbeing programs, delivering additional support to run events and initiatives to generate a sense of belonging among students, as well as provide further training to staff.
Ashdale Secondary College is one of 1,120 WA schools that will benefit from $22.3m in Commonwealth Student Wellbeing Boost funding for mental health and wellbeing projects.
The Student Wellbeing Boost is an Albanese Government election commitment to provide one-off funding to schools to support their students' mental health and wellbeing.
Individual schools will decide how best to use the Student Wellbeing Boost to support their students.
In addition to the Student Wellbeing Boost, all Education Ministers have agreed to support the Commonwealth's five-year $307.18m Federation Funding Agreement to deliver the National Student Wellbeing Program.
Western Australia will receive $38.64m for participating schools under this program over 5 school years.
The O'Brien Review into the next National School Reform Agreement is also focused on how the next Agreement can better support student health and wellbeing.
According to the Review's Discussion Paper, students experiencing poor mental health have double the number of absent days and by Year 9 are on average 1.5 years to two years behind in literacy and numeracy outcomes.
"Good mental health and wellbeing have a significant impact on young people's engagement with education and their learning outcomes," Federal Education Minister Jason Clare said.
"That's why we are boosting funding to support the wellbeing of students in Western Australia and right across the country; because if you're feeling better, then you'll perform better at school."
Western Australia's Education Minister Dr Tony Buti said the Cook Government is committed on providing a quality education for all students, with a focus that includes their social, emotional, physical, and mental wellbeing.
"This funding will support a range of services and programs to promote positive student wellbeing and help ensure all students feel a sense of belonging at school. When students feel like they're connected to their local community, we see happier, healthier and engaged students," Dr Buti said.
"Each school will be able to use the funding to enhance the wonderful initiatives that are already being run in our schools."
Member for Pearce, Tracey Roberts said having previously worked in our local schools for many years, and after the uncertainty of the last few years with COVID-19, looking after children's wellbeing and mental health is "more important than ever and an absolute priority".
"Now, as the Federal Member of Pearce I am proud to be part of the Albanese Labor Government that is prioritising such necessary services," Roberts said.
"This funding will ensure the students of not only Ashdale Secondary College but all local schools, will have the assistance to identify mental health challenges and access to coping strategies and strong support."
Local member, Margaret Quirk MLA also welcomed the announcement.
"Students increasingly face a number of challenges which impact on their wellbeing. I welcome this additional funding which enables Ashdale Secondary College to deliver quality support for its students."
The original version of this story appeared as a media release from the Federal Education Minister, Jason Clare.