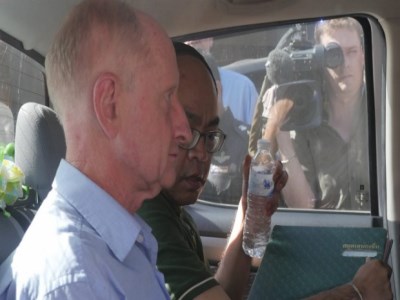 Peter Dundas Walbran, an Australian teacher who was jailed in 2012 over the sexual abuse of Indonesian boys, has been detained after being found working at a school in north-eastern Thailand.
After being released from jail in 2014 it is believed Walbran – who used to head the Australian International School in Jakarta – moved to Thailand at which point an 18-month long investigation by the Royal Thai Police and Australian Federal Police began.
Walbran was ordered to register his Indonesian convictions with Australia's National Child Offender Register, but failed to do so. He then left the country earlier this year on a New Zealand passport.
Glen Hulley, a Melbourne investigator, subsequently tracked Walbran to an international public school in north-east Thailand, where he taught children aged 12-17. Hulley found that Walbran had been working as a teacher at the school for eight months without being detected.
How Walbran came to be again teaching children in Asia after being deported from Indonesia to Australia last year has raised questions about the effectiveness of Australia's National Child Offender Register.
A police investigator told
Fairfax Media
they had seen Walbran with children from his local neighbourhood several times since Monday.
"We saw Walbran take a boy from the apartment to a shop on (the) back of his motorbike," the investigator said, adding that authorities were continuing to investigate the matter.