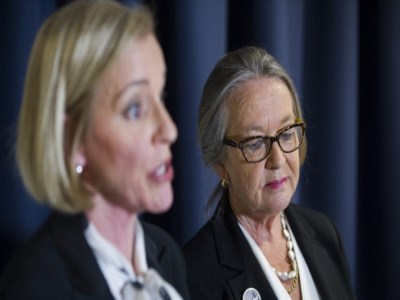 Making news this week, a review into the ACT's special schooling system, released on Wednesday, recommended systemic reform, including greater support for principals to ensure staff safety in the face of potentially violent students. The review was led by disability education expert, professor Tony Shaddock from the University of Canberra, and provided 50 recommendations among nearly 280 pages of findings. The ACT Government said it supported all of the review's recommendations, and announced it would allocate $7m in funding for special schools to help with improved training for teachers and aides.
On Tuesday, the NSW Government
announced
that some NSW public school principals will be given a pay rise under a new $20m investment. NSW Education Minister,
Adrian Piccoli
, said principals' salaries would be increased by up to $26,000 in schools with the most significant educational support needs. "Research tells us that we should be trying to attract the best principals to the schools with the greatest need and this new strategy will help us do just that," Piccoli said.
In other news, teachers at Yeronga State High School in Brisbane began industrial action this week over their ongoing campaign protesting the Federal Government's detention of Iranian student, Mojgan Shamsalipoor. Shamsalipoor was just months away from graduating when she was forcibly taken from the Brisbane Immigration Transit Accommodation Centre in August and
held at a Darwin detention centre after her visa application
was refused.
Queensland Teachers Union
(QTU) president,
Kevin Bates
, told
The Educator
that the Government's move to deny children who are seeking asylum access to an education was unacceptable, and called for broad community support. "The community as a whole should be outraged that young people are detained, denied access to education and mistreated in a variety of ways," Bates said.
Finally, Australian students beat competitors from 159 other countries to
win the Science World Cup
after placing first in the recent World Education Games (WEG), held last month in Sydney. WEG 2015 saw more than six million students from 159 countries compete against each other at Sydney's Luna Park from October 13-15. The annual event is aimed at ensuring that students have 21
st
century skills to be prepared for the jobs of tomorrow. In addition to topping the Science category, Australia came second in maths and third overall. Year 7 student, Christina Gao, from the ACT took out first place in science, while WA's Jamie Richards and Kevin Susanto secured gold in Year 9 and 2 respectively.